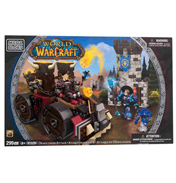 Warcraft Demolisher Attack
£49.99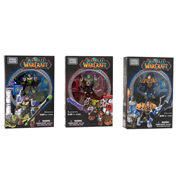 Warcraft Faction Pack
£6.99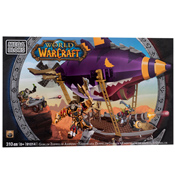 Warcraft Goblin Zeppelin Attack
£69.99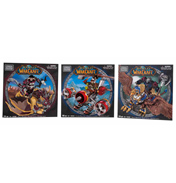 Warcraft Mount
£12.99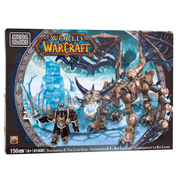 Warcraft Sindrago & Lich King
£39.99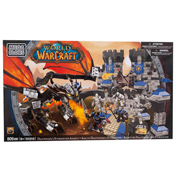 Warcraft Stormwind Assault
£99.99
Warcraft has taken the gaming world by storm ever since the launch of 'Orcs & Humans' back in 1994. There have been several releases over the years that have brought more and more players along the way. Now it has over 10 million subscribers, which makes it the largest multi-player online role playing game in the world.

Online, players control their character around various realms, completing quests, participating in battles and interacting with other players from around the world. The community and adventure is somewhat endless, every adventure is different making it extremely popular.

With such a popular computer game it seems only fair that there is some real world figures and World of Warcraft toys that are based on the real characters and scenes. Mega Bloks have created a seriously cool collection of toys that you can find right here at World Wide Shopping Mall. All the toys can be built thanks to the construction pieces, and they are even compatible with other leading construction toys so the adventure can stretch as far as your imagination.

One of our favourite toys in this section is the Warcraft Stormwind Assault, which features a whopping 809 Mega Bloks pieces that's sure to bring an exciting battle to your very own home. If features well known characters, a working catapult and much more!