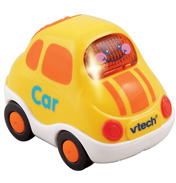 Toot-Toot Driver Car
£7.99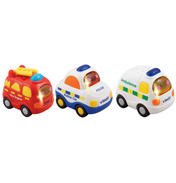 Toot-Toot Driver Emergency Vehicles
£22.90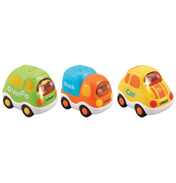 Toot-Toot Driver Everyday Vehicles
£22.95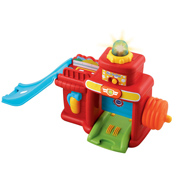 Toot-Toot Driver Fire Station
£21.99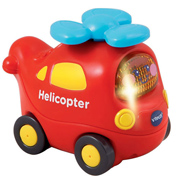 Toot-Toot Driver Helicopter
£10.99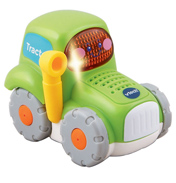 Toot-Toot Driver Tractor
£8.99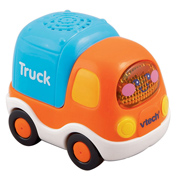 Toot-Toot Driver Truck
£5.99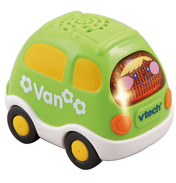 Toot-Toot Driver Van
£5.99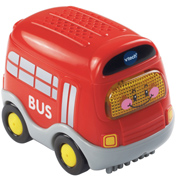 Toot-Toot Drivers Bus
£10.25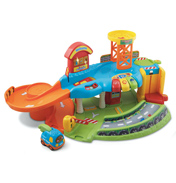 Toot-Toot Drivers Garage
£48.00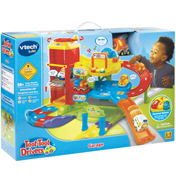 Toot-Toot Drivers Garage
£47.99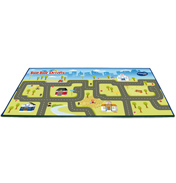 Toot-Toot Drivers Play Mat
£14.99
Welcome your child to the exciting world of toy cars and vehicles with the Vtech baby vehicles selection. This shelf is filled with colourful and exciting toys that are sure to get them playing and interacting with the common vehicles they see in day-to-day life. Watch as they spin the cars along the floor, carrying out role-playing activities, pretending to be truck drivers, ambulance paramedics and fire fighters.

The Toot-toot range from Vtech is the most well known selection here, and for good reason too as they feature many exciting parts that will get your child thinking and learning whilst enjoying the creative freedom of exploring their imagination. There are several different Toot-toot vehicles to choose from, including the basic car, truck or fire engine. Each one brings fun sounds, courage phrases and songs that the children can boogie along to. Some of Toot-toot toy cars are interactive as well, so they can respond when driven up to the bigger sets such as the garage or fire station.

Some toy Toot-toot vehicles are available in packs of three to build up the collection even faster! There are two of these available, the Everyday Vehicles set and the Emergency vehicles pack. The combination of toy car playing and learning has never been so rewarding than with the Vtech baby toy vehicles.