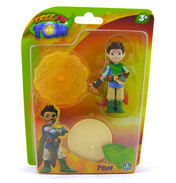 Tree Fu Tom Figures
£9.99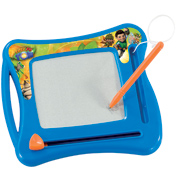 Tree Fu Tom Mini Doodler
£5.99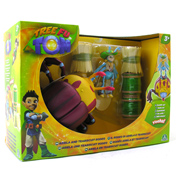 Tree Fu Tom Playset
£11.95
This shelf contains our selection of Tree Fu Tom toys based on the children's Cbeebies television program, which began in 2012. Tom is an ordinary 10 year old boy with magic powers! Join him and his friends in Treetopolis, a small city within the trunk of a tree in Tom's back garden. Tom shrinks to insect size when entering the magical realm of Treetopolis! Tom and his best friend Twigs the Acorn Sprite have exciting adventures and often involve the audience in sending magic to help with quests. These movements are considered a useful treatment for some forms of dsypraxia.
Continue the fun from this hit TV series with Tom and friends. The Figure Packs and Deluxe Figure Packs contain a character figure and various accessories which really help to bring the fun of the program to life. Whether your favourite character is Ariela the butterly, or ZigZoo the clever inventing tree frog, these figures really capture the characters effectively. The figures are compatible with the larger playsets. Push the characters along in ZigZoo's Wagon or enjoy the rodeo on Arelia's beetle Teabiscuit!
Expand your collection with the Super Holopax which is just like the one that Tom wears to assist him and his friends in their wonderful adventures. Mix and match the Figure Sets and Playsets to really bring the world of Treetopolis to life!