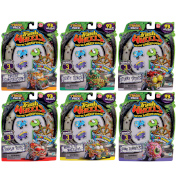 4 Trash Wheels Pack (Series 3)
£6.99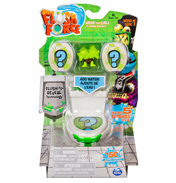 Flush Force Flushies Filthy 5 Pack (Series 1)
£4.88
SPECIAL OFFER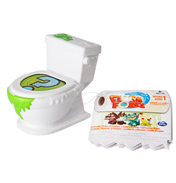 Flush Force Number 2-Pack (Series 1)
£2.43
SPECIAL OFFER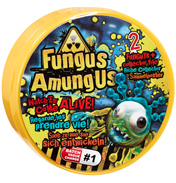 Fungus Amungus Funguy Petri-Dish (2 Funguys) (Batch #1)
£4.99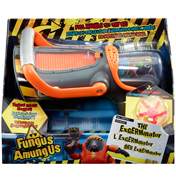 Fungus Amungus The ExGERMinator
£21.99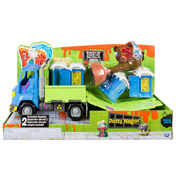 Potty Wagon (Series 2)
£24.99
Get ready to meet the Trashies! The strange collectable creatures that live within the garbage!

These little monsters come in all kinds of shapes and varieties. There's Loo Paper, Sicken Chicken and Scummy Squirrel to name a few. Each character has a strange bio, which tells you where they can be found and what they like to eat!

There are over 100 to collect, and the range keeps growing! If you're lucky enough you could discover one of the rare and special editions, such as El Trasho, Rotten Egg or Awful Pie! If you end up with duplicates you could always trade with your friends to grow the Trashy collection even quicker!

If you need somewhere to store your new buddies then take a look at the Jumbo Bin With 2 Trashies. This cool trashcan opens up with individual slots for each figure and their waste bin. Or maybe drive the little guys around in the Dump Truck Playset, store the figures in the back or use the cool flip function and see how many garbage cans you can knock down!