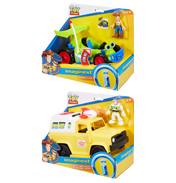 Imaginext Figure & Vehicle
£19.99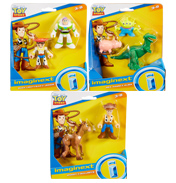 Imaginext Figure Pack
£14.99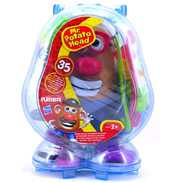 Mr Potato Head Silly Suitcase
N/A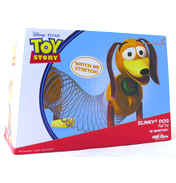 Slinky Dog
£16.99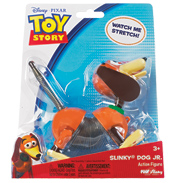 Slinky Dog Junior
£12.99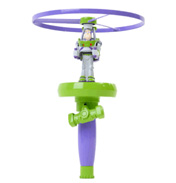 Toy Story 3 Flying Bubble Buzz
£10.83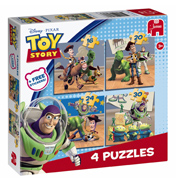 Toy Story 4 in 1 Puzzle
£6.99
Toy Story 4 In a Box Jigsaw Puzzles
£9.99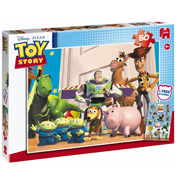 Toy Story 50 Piece Puzzle
£4.90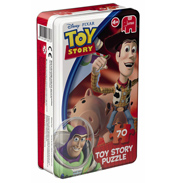 Toy Story 70 Piece Puzzle Tin
£4.90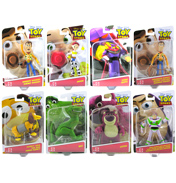 Toy Story Basic 4" Figures
£11.99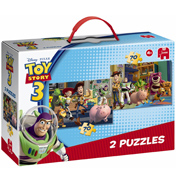 Toy Story Duo Puzzle
£6.99
Here you will find a wonderful range of toys inspired by the very popular Toy Story films. Key characters Woody, Buzz Lightyear, Mr Potato Head, Slinky Dog, Jessie and Lotso, as well as the rest of the Toy Story Gang, are featured with some good old classic games reinvented with a Toy Story theme – examples of these include the best selling Silly Suitcases, Connect 4, Lego and Duplo, Crayola, Hot Wheels and Disney Play Dough.

Buzz, as one of the more popular characters has his own catch phrase 'to infinity and beyond' and has a large range of his own toys, which would suit his ego perfectly including the must have Buzz Jet Pack deluxe figure, LCD Game and Laptop.
The Toy Story tale started in 1995 when Pixar (part of Walt Disney Pictures) released their first fully-animated film. The immediate success and worldwide recognition have led to 2 further sequels featuring the same crowd of toys which all come to life when humans are not around. The first film is set in a young boy's room and his favourite toy is Woody, a cowboy from the roundup gang and Woody is the leader of all Andy's Toys. That was until Andy's birthday where he gets a new toy which threatens to end the leadership of Woody. That toy was Buzz Lightyear!

Toy Story 2 sees Woody forced to stay at home following an arm injury rather than joining Andy at Cowboy camp – inadvertently he gets sold to Al of Al's Toy Barn whilst rescuing Wheezy from a garage sale. The other toys try in vain to rescue woody from Al's apartment where he has met a friend called Jessie the Yodelling Cowgirl but Woody refuses to leave. After many antics Buzz leads a rescue mission to the airport and the toys encounter Emperor Zurg who is the arch enemy of Buzz. Eventually all is well and all toys arrive safely back at home with Andy and Andy finally gets round to mending that broken arm of Woody's.

As well as superb animation, the film has been greatly helped by the famous actors and actresses playing the voices to the animated characters – to name but a few, Woody is voiced by Tom Hanks, Tim Allen is Buzz, Joan Cusack is Jessie, Kelsey Grammar as Stinky Pete, Don Rickles as Mr Potato Head and Michael Keaton as Ken. The famous cast list is endless with many stars fighting for their place in Toy Story history.

Toy Story 3 is the most recent film from 2010 and sees Andy all grown up, packing his toys up for the loft before leaving for college – the toys feel very unloved as a result. Unfortunately he uses a black bin bag so they are confused as rubbish, the toys then feel very unwanted and donate themselves to a children's daycare centre. All is not what it seems though and Lots-o-Huggin Bear (Lotso) has made the centre a prison for toys with no escape. At least that is what he thought – Woody manages to escape and rescue some other toys. Lotso ends up in the trash but pulls Woody in with him, they end up at the incinerator plant but somehow though the Toy Story group manage to escape and attach Lotso to the front of a rubbish truck. That dealt with him! Woody then manages to get Andy to give his toys to Bonnie a little girl they know so the toys feel wanted and can be played with again. Ahhhh all is well once more. All of these Toy Story toys want to be loved and we urge you to play with them lots!