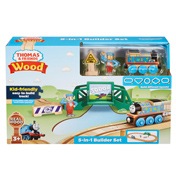 5-in-1 Builder Set
£47.99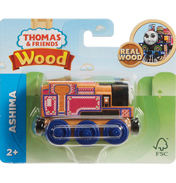 Ashima
£11.94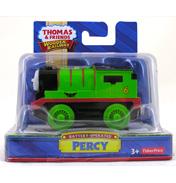 Battery Operated Percy
£21.99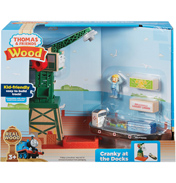 Cranky At The Docks
£28.99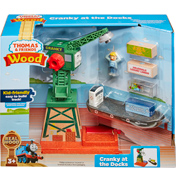 Cranky at The Docks Crane Playset
£56.99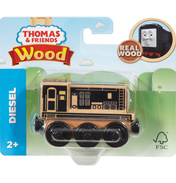 Diesel
£11.70
Engine Shed
N/A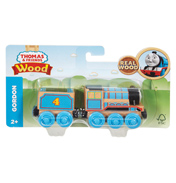 Gordon
£13.99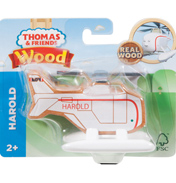 Harold
£8.99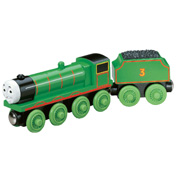 Henry The Green Engine
£14.25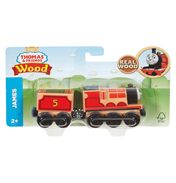 James
£13.99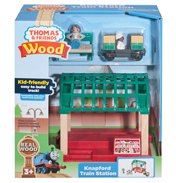 Knapford Train Station
£22.99
The Thomas & Friends Wooden Railway brings you all the adventure you see on the TV programme, right to your very own bedroom floor! With so many characters and accessories to collect you can literally re-create the most exciting scenes, or even make up your own!

The Island of Sodor is a busy place, with trains shunting up and down all day long making sure passengers are getting to their locations on time and cargo is being transported to the right destination. Without Thomas the Tank and his pals what on earth would the Island be like?!

With this fun range you can build up a wooden train set exactly how you want it, or even get one that's already designed such as the simple Figure 8 Set. Either way you can adapt the set to however you want the adventure to be.
When the track is complete why not start stocking up on some extra engines, such as Gordon The Big Express Engine, or Battery Powered Percy who's always ready to help. If there happens to be a derailment then not to worry, Rocky can always lend a helping hand.

One of our favourites though has got to be the Toby's Windmill Story Pack. This set is just bursting with action that's great to watch, and even more fun to play with! Any Thomas the Tank fan would be absolutely amazed!