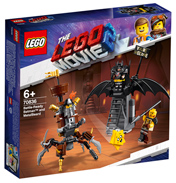 Battle-Ready Batman and MetalBeard
£20.99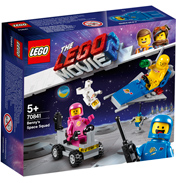 Benny's Space Squad
£12.99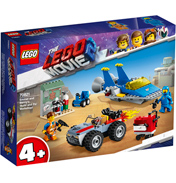 Emmet and Benny's 'Build and Fix' Workshop!
£19.99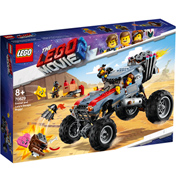 Emmet and Lucy's Escape Buggy!
£48.90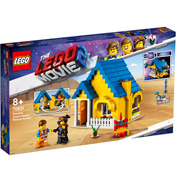 Emmet's Dream House/Rescue Rocket!
£57.99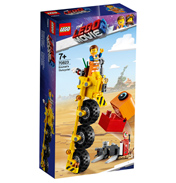 Emmet's Thricycle!
£15.99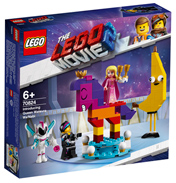 Introducing Queen Watevra Wa'Nabi
£20.50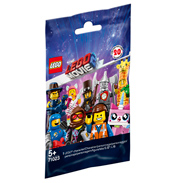 Minifigure Blind Bag
£4.30
Movie Maker
£48.99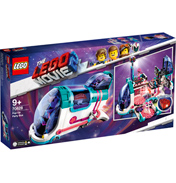 Pop-Up Party Bus
£83.90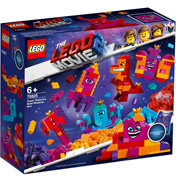 Queen Watevra's Build Whatever Box!
£36.99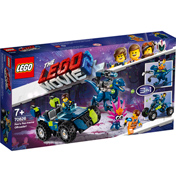 Rex's Rex-treme Offroader!
£26.99
What is The Lego Movie?
Whether you've already seen the hit 2014 film The Lego Movie or not, the Lego Movie range of playsets and figures will bring the animated film to life!
Our Range of Products
Join Emmet and the Master Builders in saving the day from Lord Business, the evil businessman who runs the Octan Corporation. The playsets on this shelf including Getaway Glider, Melting Room and Castle Cavalry and will allow you to recreate your favourite parts of the film. Each set comes with a range of accessories and minifigures.
Our Favourite Product
Take a look at the Cloud Cuckoo Palace playset and explore Cloud Cuckoo Land, the happiest place in the universe with UniKitty and friends. We also love the Minifigure Blind Bags which contain a surprise minifigure from The Lego Movie. Each bag contains a minifigure, accessories, a display plate and collector's leaflet.
Finally…
Explore our range of The Lego Movie products here at WWSM. You'll find something you love and enjoy the magic of the film at home.
Lego's own feedback on this theme!
Action! Build your cast with LEGO® Movie, with play sets including the most memorable movie moments... Help Emmet escape the Melting Room! Plot to control the world in Lord Business' Evil Lair! Fire missiles from the supersonic flying Ice Cream Machine. Plus, build your own movie sets to direct your very own blockbuster!
LEGO® Movie helps your child get creative, as they build and play some of the many exciting scenes from The LEGO® Movie. Help Emmet and the Master Builders save the day from the evil Lord Business! Soar into the sky with the supersonic flying Ice Cream Machine! Fire rainbows with the snail shooter! Build an armada with the Creative Ambush! Zoom away from the robot police SWAT car with Wyldstyle's Super Cycle! Throughout these play sets, vehicles, characters and buildings from The LEGO® Movie come to life, but whatever the high-speed action, your child can pick their own ending, time and time again.