Action Figures (Wave 19)
£11.99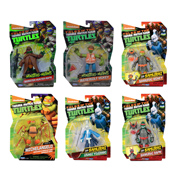 Action Figures (Wave 20)
£12.99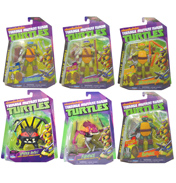 Action Figures (Wave 7)
£10.50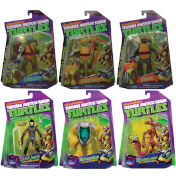 Battle Shell Action Figures Wave 9
£9.99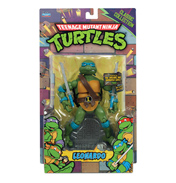 Classic Figure Collection
£16.00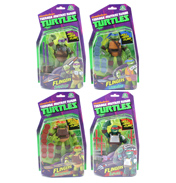 Deluxe Flingers Figures
£16.99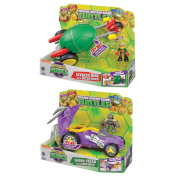 Half Shell Heroes Deluxe Vehicle & Figure
£21.99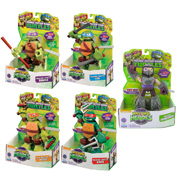 Half Shell Heroes Talking Action Figure
£11.99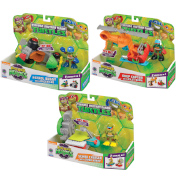 Half Shell Heroes Vehicle & Figure
£17.99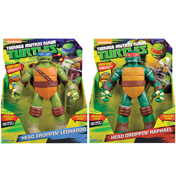 Head Dropping Turtles
£23.60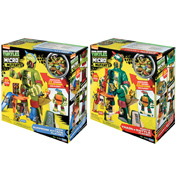 Micro Mutants Articulated Turtle Playset
£31.99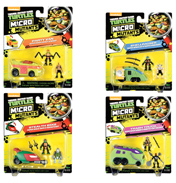 Micro Mutants Vehicles
£10.80
Yes you did hear right, the Teenage Mutant Ninja Turtles are back on air with Nickelodeon and with it they've brought some new toys too that are sure to be just as popular.

The Ninja Turtles were originally released in a comic book back in 1984, but they didn't come to life on the TV screens until 1987. Due to the success of the comic and the even more so the TV series it became a massive hit with children all around the world. The first animated series ran through to 1996 with a whopping 193 episodes made. Since then they have been on and off the screens with different variations such as the Live-action in 1997-1998 and the second animated series in 2003-2009. Now, they are back with the third series and the Ninja Turtles are bigger and better than ever before.

The new wave of Ninja Turtles toys brings some along some old classics along with some cool new features too. The latest action figure brings us 12 points of articulation along with their weapon accessories. Each one is uniquely sculpted bringing you some serious detail. For the more serious collector you may want to check out the Classic Figures, which are based on the original designs.

The Sewer Layer Playset has to be one of the greatest TMNT toy in series 3. It stands at over 1 meter tall and has multiple layers to reflect those in the Turtles layer under the streets of New York. There are over 20 different features including a zip-line, computer lab and more.

Your Teenage Mutant Ninja Turtles fans can now even dress up as their favourite character with the different Ninja Combat Gear sets that are available. Wear a coloured mask and use the weapon just like one of the characters. Get ready to have some serious cartoon fun, so COWABUNGA!