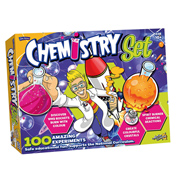 Chemistry Set
£23.48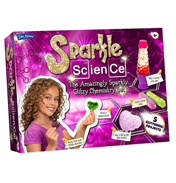 Sparkle Science
£23.99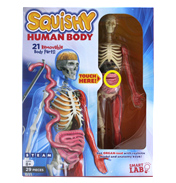 Squishy Human Body
£18.99
Time Travel Clock
£9.99
Here you will find a number of science kits which have been designed and made in the UK by Middlesex University Teaching Resources (MUTR) which is a wholly owned company of Middlesex University. Designed principally to support education and learning, these kits have also been designed to make science fun. MUTR uses income made from the sale of these kits to further education in the UK which is nice to know.
Experience early days of technology, sound and pictures with the Mud Clock, Postcard Radio, Make Your Own Gramophone, Camera Obscura and Moving Pictures Kits. Each model giving an authentic feel of how the original masterpiece would have operated as well as giving an intriguing insight as to how modern day advanced technologies started out.

If cracking codes is your thing then the Enigma Kit and Secret Codes Kit are just perfect for you as you will learn how to make codes and decode them – the link in with the famous war coding machine The Enigma is special, given its significant place in history, the kit using the very same principals which were in operation during the war. Also Known as Station X, Bletchley Park was the place that was used as the main code-breaking operation during WWII. Workers there deciphered codes such as the German Enigma. The high-level intelligence gathered there is credited to have helped the allies in their war effort and resulted in shortening the world war - so re-enact history today with this very special kit.

Plus if these get you interested in being a spy then the Spy Catcher is great for catching intruders and the Super Spy Learning Kit is a bugging device!

MUTR have electronics covered with the Electronics Detective Kit and fun electrical kits include the Bug, Dragster and Robot kits.

One of the most popular items is the Rocket Kit which enables you to create a working rocket which fires over 10 metres, or for something a little more off the wall try making your own Alien!

Each of these Teaching Resources science construction kits is easy to put together and very enjoyable to use both at home and in educational establishments, or after school clubs.