Baby Band Series Surprise Packs
£5.50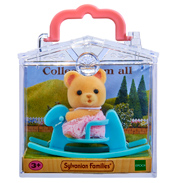 Baby Carry Case Bear on Rocking Horse
£7.50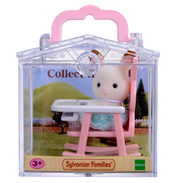 Baby Carry Case Chocolate Rabbit on Baby Chair
£9.99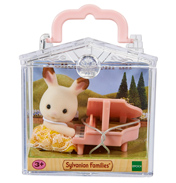 Baby Carry Case Chocolate Rabbit with Piano
£7.99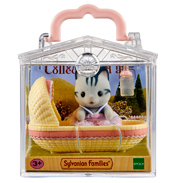 Baby Carry Case Grey Cat in Cradle
£9.99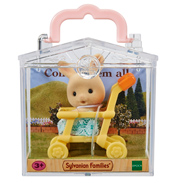 Baby Carry Case Milk Rabbit on Pushchair
£9.99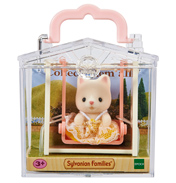 Baby Carry Case Silk Cat on Swing
£9.99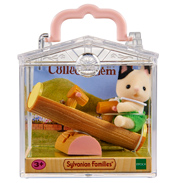 Baby Carry Case Tuxedo Cat on See-Saw
£9.99
Baby Carry Case Walnut Squirrel on Car
£9.99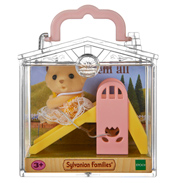 Baby Carry Case Yellow Labrador on Slide
£9.99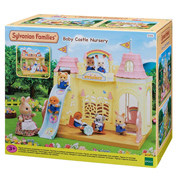 Baby Castle Nursery
£26.45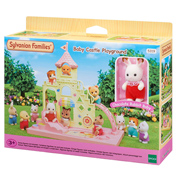 Baby Castle Playground
£16.99
Welcome to the huge range of Sylvanian Family Figures here at World Wide Shopping Mall.

The Sylvanian families are a popular brand of doll figures. First introduced in 1985 they have taken the world by storm, and girls can't resist their adorable features! The figures are grouped into families, and most have baby twins that come in additional sets.

You can never have enough Sylvanian figures! Here you will find a huge variety of different animals, along with some fabulous new additions! From dogs to bunny rabbits, you're sure to find something you like!

The Meerkat Family is one of the favourites. The father, Harry Spotter has brilliant eyesight, and that's why he's job is to look out for forest fires within Sylvania. If you like these then you could get the Meerkat Triplets too! These little guys are so full of energy, but if they're not play fighting or wrestling they will be curled up having a nap!

If you're building a huge collection then don't forget the older generation! There are many older figures available but a popular set is the Friesian Cow Grandparents. Mr and Mrs Buttercup are lovable and always full of surprises!