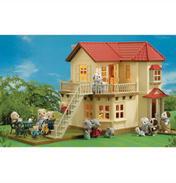 Beechwood Hall
£59.99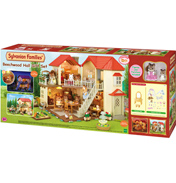 Beechwood Hall Gift Set
£73.99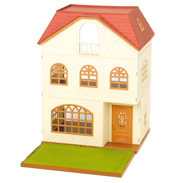 Cedar Terrace
£49.99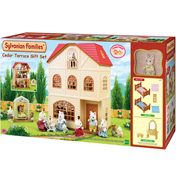 Cedar Terrace Gift Set
£47.90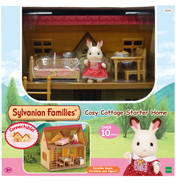 Cosy Cottage Starter Home
£23.99
Country Tree School
£41.99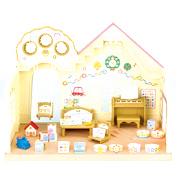 Forest Nursery
£19.99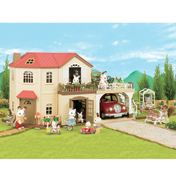 Maple Manor with Carport
£75.99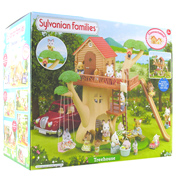 Treehouse
£48.92
Keep your Sylvanian figures safe under one roof, with these fantastic homes and buildings from the 'Home Sweet Home' shelf.

The ultimate home in Sylvania is the Oakwood Manor. This huge house features various rooms across three floors with a porch, bay windows and spiral staircase. The bright red tiles can be seen right down the Sylvanian valley, but which family is lucky enough to live there?

One of the quirkiest buildings has to be the 'Field View Mill'. This fabulous windmill features two circular balconies, working windows and hanging basket. The sails can even spin, so it looks just like the real thing!

If it's a weekend away you're after then the 'Summer House' set might be the thing for you. You could put the figures out on the patio, or convert this to the roof so they can lie out on the top and sunbathe! Of course, this doesn't have to be a holiday home; you can set it up at the bottom of the Sylvanian garden as an elegant summerhouse.