Coloured Smencils 50 Pack
£49.48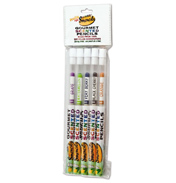 Coloured Smencils Fruit 5 Pack
£4.75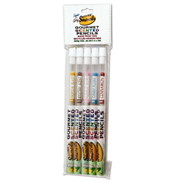 Coloured Smencils Sweet & Spicy 5 Pack
£4.75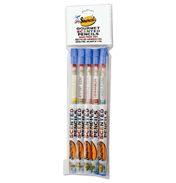 Original Smencils Sweet & Spicy 5 Pack
£4.75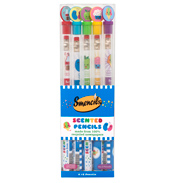 Scented Graphite #2 Pencils 5 Pack
£5.99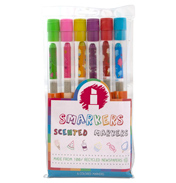 Smarkers Coloured Scented Marker Pens 6 Pack
£8.99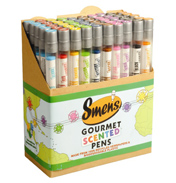 Smens 50 Pack
£82.92
Make your drawings and scribbles wonderfully scented with these Smencils and Smens from Learning Resources.

Making a masterpiece drawing at school or home is always lots of fun, but what if you had some smelly pencils or pens to use instead?! You could have a lovely smelling scent all day long!

Smencils and Smens are created by soaking the 100% recycled paper body in an award winning fragrance. When the time is right they're taken out, hardened and sealed in a biodegradable plastic tube to seal in the scent. There's a whole range of different scented pens and pencils available, including orange, candyfloss, tropical, watermelon, black cherry, berry and much more!

Your friends, parents and even teachers are going to love the Smencils and Smens! With the recycled newspaper and biodegradable parts they're great for the environment too!