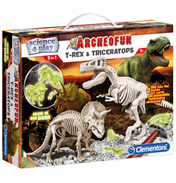 Archeofun Glow in The Dark T-Rex & Triceratops Excavation Kit
£16.99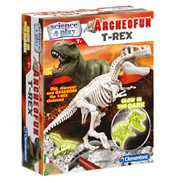 Archeofun Glow in The Dark T-Rex Excavation Kit
£11.70
Boom Bang Fizzes
£18.99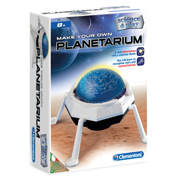 Clementoni Make Your Own Planetarium
£6.29
SPECIAL OFFER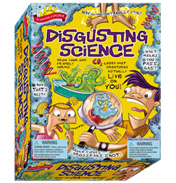 Disgusting Science
£12.35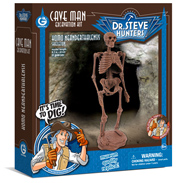 Dr Steve Hunters Cave Man Excavation Kit Homo Neanderthalensis Skeleton
£7.99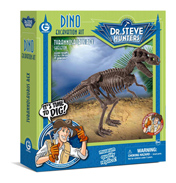 Dr Steve Hunters Dino Excavation Kit T-Rex Skeleton
£7.99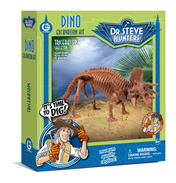 Dr Steve Hunters Dino Excavation Kit Triceratops Skeleton
£7.99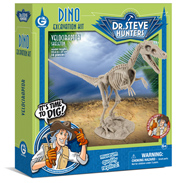 Dr Steve Hunters Dino Excavation Kit Velociraptor Skeleton
£7.99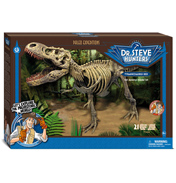 Dr Steve Hunters Paleo Expeditions T-Rex Full Skeleton Model Kit
£24.99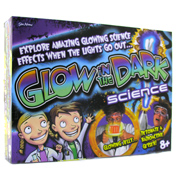 Glow in the Dark Science
£26.00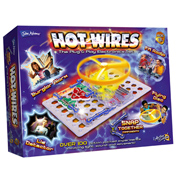 Hot Wires
£49.99
Elmer's Products is an Ohio company which has a Kids Division called GiddyUp which markets this range of science kits called Scientific Explorer. The Scientific Explorer products are relatively new to the market and aim their toys at children of ages 'tot to tween'. (Tween being the age group preadolescence up to 12 years). The range is designed to educate, engage and to help create learning opportunities for all ages. The story started in the early 1990's in neighbourhood science clubs which explored ways of approaching science in other ways – e.g. by making it creative and most of all fun, and that way young children cannot fail to be interested in science. This ultimately led to the creation of these award winning toys and games.

The Scientific Explorer educational kits can be subdivided into Science Activity Kits, Early Childhood Fun and Spa Products, including products to suit different ages and also genders plus take account of differing interests. Each product is designed with expert teams which not only include scientists and educators, but also contributors in parents and children who are sometimes overlooked in the design process. Including those at the coal face so to speak, of course makes a great deal of sense.
One of the most attractive sets for children is the Scientific Explorer Disgusting Science Kit which says it is quite gross and probably THE most revolting science kit around which makes it a superb choice – because as we know kids love nothing more than dealing in all things stinky and unmentionable.

On the other side of the equation we have the Spa Science and Perfumery sets, the only things stinky here being the delightful aromas of home made perfume and lotions and potions.

Early Childhood Fun science sets include the Scientific Explorer Airplane Kit to learn about flight as well as to build and paint your own aircraft to fly, and the Chemistry Kit with all sorts of activities and experiments as well as a microscope, plus the Geology Kit for learning about playing in the mud and rocks and the Weather Kit which comes with a weather station and instruments to test weather. All in all hours of entertainment and they may well kick start a few brain cells of your own.

Encourage thinking, fire up imagination and have a whole lot of fun in the process with this great range of Scientific Explorer products for kids.