Clementoni Create Your Own Crystals
£14.35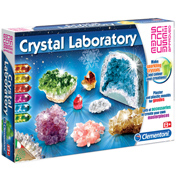 Clementoni Crystal Laboratory
£20.99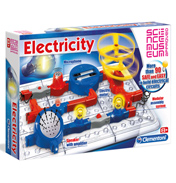 Clementoni Electricity
£24.99
Constellation Mood Lamp
£15.99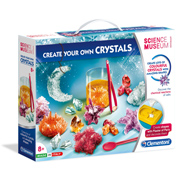 Create Your Own Crystals Educational Science Set
£14.99
Cyber Robot
£28.90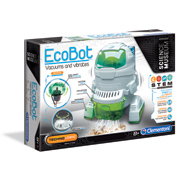 EcoBot Vacuum Robot STEM Educational Science Toy
£11.99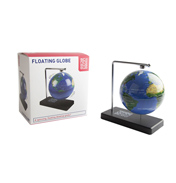 Floating Globe Desk Accessory
£13.99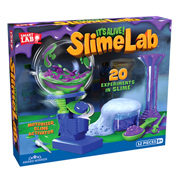 Its Alive! Slime Lab
£17.99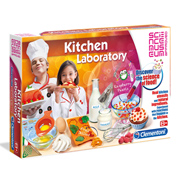 Kitchen Lab
£21.50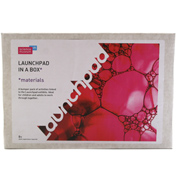 Launchpad in a Box Materials Set
£8.99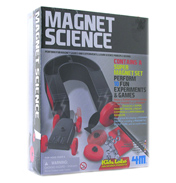 Magnet Science
£11.99
The Science Museum is one of the most famous museums in the world and is based in Exhibition Road, London. The museum has a long history, and was founded back in 1857 as part of the South Kensington Museum however struck it out alone in 1909. It has free entry and a wide number of collections and exhibitions which inspire wonder and learning.

Amongst the galleries available for viewing one in particular stands out – that is Launchpad. This gallery on the third floor is one of the most popular principally because it is the most hands on – as here visitors can interact with the exhibits to gain a better understanding of physics. This department was first 'launched' in 1986 to help enable a better knowledge and understanding of technology. Today it has over 50 interactive pieces to help make sense of how things work and has been developed by scientists, educators, and students resulting in a fabulously popular part of the Science Museum. It is particularly suited towards children aged between 8-14 years, however other ages also enjoy the experiences.

The Science Museum Kits on this shelf have been developed by Middlesex University Teaching Resources (now Mindsets) in association with the museum to compliment Launchpad and to help bring this gallery's themes and concepts back into schools and homes.
The Launchpad range of kits explores key themes - Light, Materials, Energy Transfer, Forces and Motion, Electricity and Magnetism and Sound. Mini-kits are available which focus on singular interactive exhibits in the Museum and consider what to do and how it works. Larger kits called Launchpad in a box are also available and these contain several activities linked to an exhibit – for instance Light, Sound, Materials, Energy Transfer, Electricity & Magnetism and Forces & Motion. Each kit is perfect for grownups and children to work through together – although they are simple enough to use alone if so desired.

There is also a Kids with Attitude range, and Airfix collaboration products – Flight, Electric Plane Kit, Robo Explorer and Automotive which combine the interests of both science and building to explain the science of the subjects in question.

The Forces & Motions part of the gallery links in with the Forces & Motion box set plus the Atom Squasher. The box set covers Arch Bridge, Catenary Arch and the Air Cannon for example.

The Materials area of the Launchpad gallery is covered by the Materials box and looks at the way in which water freezing as well as bubbles, sticky fluids and also the hydrogen rocket plus looks at some unusual materials used in advanced technology. Mini-kits in Putty and Watch Water Freeze also fit in here.

Energy Transfer is covered by the Energy Transfer box set plus mini kits of Seeing Heat and Cryptic Disk.

The Electricity & Magnetism Kit corresponds with the same area of the gallery as does Magic Magnets and Magnetic Sculpture. (Launchpad having a giant exhibit on this very subject).

Launchpad Light has its own box set and is also supported by mini-kit Magic Mirror and Miracle Beads and Seeing Sound and Sound Through Your Head links in with the Sound Area.

Encourage discovery and examination, aid debate and questioning, and most of all allow children and students to be in control to discover facts for themselves with these amazing Science Museum construction kits. Imagine, Create & Learn with the Science Museum toys and games today.