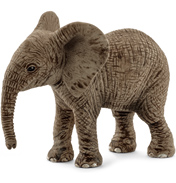 African Elephant, Calf
£6.99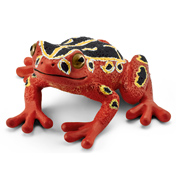 African Reed Frog
£4.99
Cheetah Cub
£4.95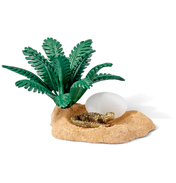 Crocodile Nest
£7.45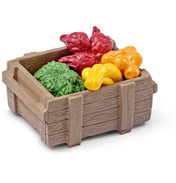 Feed Set
£6.99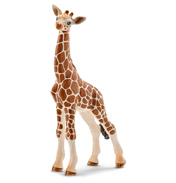 Giraffe Calf
£6.99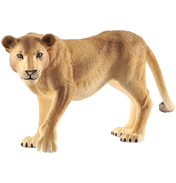 Lioness Figure
£7.99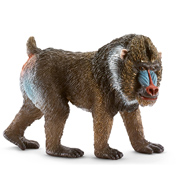 Mandrill Family
£5.99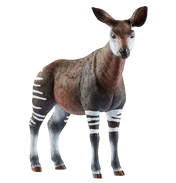 Okapi Figure
£9.49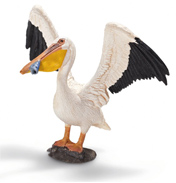 Pelican
£7.49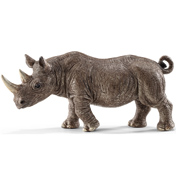 Rhinoceros
£8.99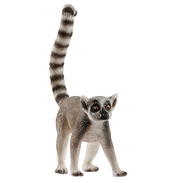 Ring-tailed Lemur Figure
£5.99
Welcome to Africa, a continent filled with possibly the greatest wild life in the world. This range from Schleich shares some of the finest animals in the kingdom, from a tiny Four-Toed Hedgehog to a ferocious Male Lion; you will find them all here!

One of our favourites has to be the Female African Elephant. This beautiful animal looks so exhausted, but she's still plodding on through the African planes trying to find food and water. As the matriarch of the herd it's her job to hunt these essentials down to keep the herd going, but with her great memory and strong sense of smell she is sure to find somewhere.

Schleich is well known for their great detail in toy figures, and one key African animal in this range is the Male Gorilla. The piercing eyes and huge muscles are sure to scare even the bravest of animals away! This figure also has great colour too, the grey markings on the back show that this is an older Gorilla – known as a Silverback.

If your wanting to build up a Schleich African Wild Life collection then this certainly is the place to find them here at World Wide Shopping Mall.