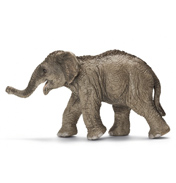 Asian Elephant, Calf
£3.89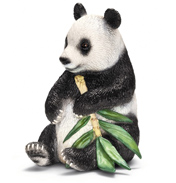 Giant Panda
£8.94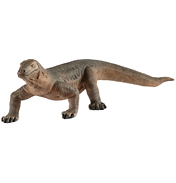 Komodo Dragon Figure
£8.99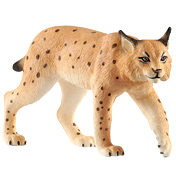 Lynx Figure
£8.99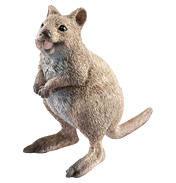 Quokka Figure
£4.99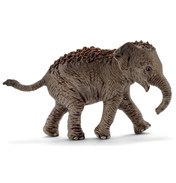 Wild Life Asian Elephant Calf Figure
£7.35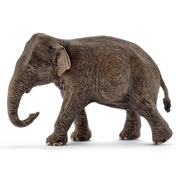 Wild Life Asian Elephant, Female Figure
£9.45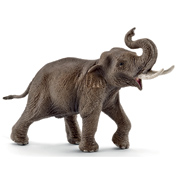 Wild Life Asian Elephant, Male Figure
£9.30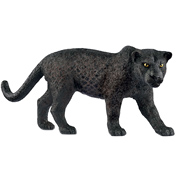 Wild Life Black Panther Figure
£7.99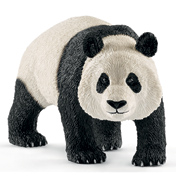 Wild Life Giant Panda, Male Figure
£7.99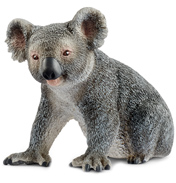 Wild Life Koala Bear Figure
£7.99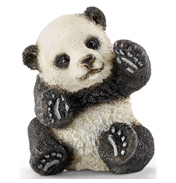 Wild Life Panda Cub, Playing Figure
£5.99
Head over to Asia & Australia with Schleich and collect some of the finest creatures in the animal kingdom. With Asia being the largest continent in the world, and Australia's vast Outback there is sure to be something interesting and obscure, like the Tapir!

This strange looking mammal looks somewhat Pig like, but with a longer snout that is used for gathering berries, fruit and leaves. They are usually around 2 meters long and inhabit jungle/forest regions of South East Asia.

Probably the most famous mammal in the Asian continent is the Giant Panda. With an estimate of only 3000 left this is one of the most endangered species in the world. This Schleich figure stands at 7.5cm tall and shows him in a sitting position eating a cane of Bamboo, their primary diet.

Head east a little further and we have Australia, where their national animal is the Kangaroo. These animals are capable of reaching up to 44 mph, and they have got a fierce kick too so watch out! This Schleich Kangaroo figure comes complete with a baby in her pouch!