4x4 Vehicle with Winch
£29.99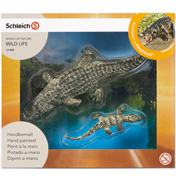 Alligator Set
£10.99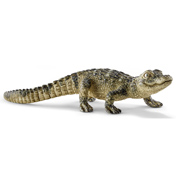 Baby Alligator
£4.95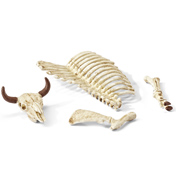 Bones
£6.99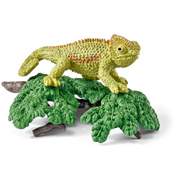 Chameleon Set
£5.99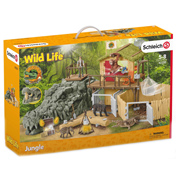 CROCO Jungle Research Station Playset
£79.99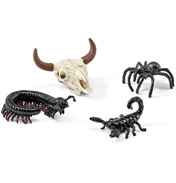 Death Valley Set
£6.90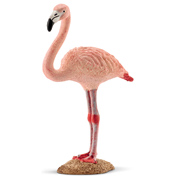 Flamingo
£6.45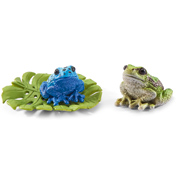 Frog Set
£5.99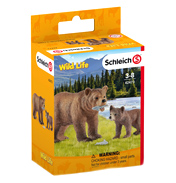 Grizzly Bear Mother with Cub Figure Pack
£10.99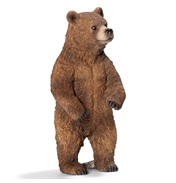 Grizzly Bear, Female
£7.99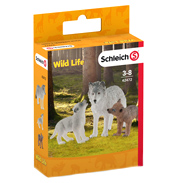 Mother Wolf with Pups Figure Pack
£11.49
The Americas is a huge landmass in the western world, made up of over 23 different countries. With such a large space of land there is obviously a broad range of wild life as you can see in this Schleich range. From small racoons up to an enormous American Byson, you'll find them here!

The Female Grizzly Bear has to be one of the top predators in this Schleich set. It's quick, strong, and very hungry! In this pose it looks like it's hunting for fish along the river, preferably Salmon. Do you think it will catch any?

You've got to watch out in this Schleich American Wild Life set, as animals can be small but deadly – just like this smelly Skunk! When it comes into danger it will spray a foul mist towards the attacker to try and scare it away!

It's not all about land animals with Schleich, take a look at the magnificent Bald Eagle figure. This bird looks like it has spotted some prey in the distance so it's taking off and ready to swoop down for the attack.