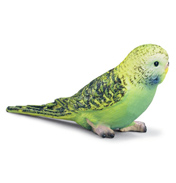 Budgie Green
£2.49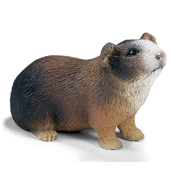 Guinea Pig
£4.50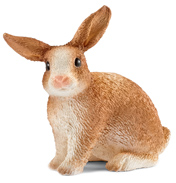 Rabbit
£4.99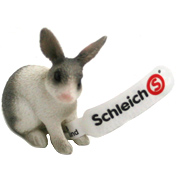 Rabbit, Sitting (Grey & White)
£4.99
Of course, all animals don't have to be large, fierce and wild! This Schleich selection features all the Little Pets, which all children would just live to own! Well, if you don't want the mess, or Mum won't let you have a real one then no problem, as these are a perfect substitute!

Choose from Rabbits, Guinea Pigs, Mice, Tortoise or even a bright green frog. If you prefer the flying variety then fear not, as there are little Budgie's too!

As usual, Schleich have given us great detail for these toy animal figures. They will be a perfect extra to any youngster's collection!