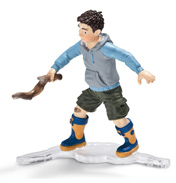 Boy with Branch
£3.89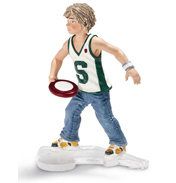 Boy with Frisbee
£3.89
Expand your Schleich collection with this great range of Human Figurines!

You can't grow the Schleich Farm without some humans to look after the animals. Well Schleich have a huge variety of human figures what would work great in any Farm Life or Wild Life safari selection.

You could form a whole family for your Schleich toy farm set. The Farmer could be out tending with the piglets, and the farmers wife collection the eggs from the hens. The children are out and about getting into all kinds of mischief. The Boy with Branch looks to me investigating something interesting, and one of the girls is looking after their new rabbit friend. There's so much going on down on the Schleich Farm.

If you prefer the Schleich Zoo or Wild Life sets then there is something for you too! The Game Keeper looks after all the animals, and makes sure no one is trying anything naughty, and the Veterinarian is always on hand to help with a poorly mammal.