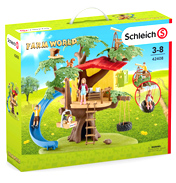 Adventure Tree House Playset
£49.99
Chicken Coop
£14.99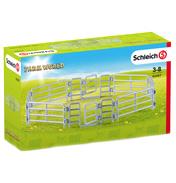 Corral Fence Set
£10.99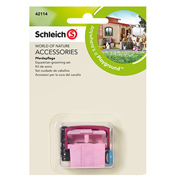 Equestrian Grooming Set
£4.99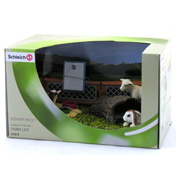 Farm Life Animal Scenery Pack
£12.03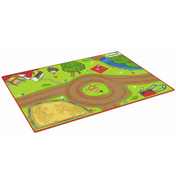 Farm Playmat
£24.94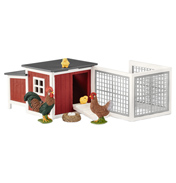 Farm World Chicken Coop Playset
£15.94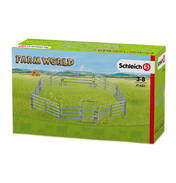 Farm World Corral Fence Accessory
£11.99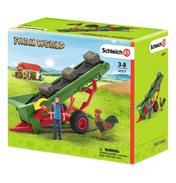 Farm World Hay Conveyor with Farmer Playset
£19.94
Farm World Hay Feeder Accessory
£10.99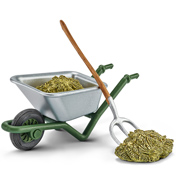 Farm World Stables Cleaning Kit at the Farm Accessory Pack
£6.99
Horse Club Feeding Set Accessory Pack
£11.99
So, your Schleich animal collection has grown and grown, but now they have nowhere to live! Luckily for you Schleich has a great range of buildings, vehicles and other accessories that would look great in your Schleich toy farm or collection.

When winter comes it's a good idea to get all the smaller animals inside and out of the blustering gales, so the Barn Set is a perfect idea! This beautiful red paint job and sliding doors look just like ones dotted all over the American countryside.

The horses would prefer their own stable though, but don't worry – Schleich have that covered! This building has enough room for three of your favourite equine friends. It's complete with stalls and working doors too!

Even on the Schleich farm getting around can be tricky, but in poor weather getting up to the high fields is a must to check on the sheep. All this is not a problem with the 4x4 vehicle! You could even hook up the horsebox or horse trailer to get to the important horse jumping events!

Whatever your farming needs are, you're sure to find them here in the Schleich Buildings & Accessories collection.