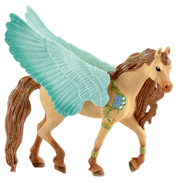 Bayala Decorated Pegasus, Stallion Figure
£14.64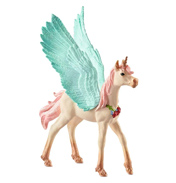 Bayala Decorated Unicorn Pegasus Foal Figure
£9.99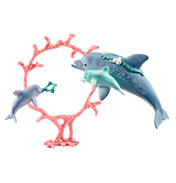 Bayala Dolphin Mum with Babies Figure Pack
£11.50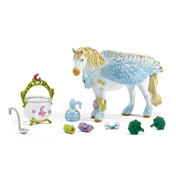 Bayala Healing Set (Large) Figure & Accessory Pack
£18.99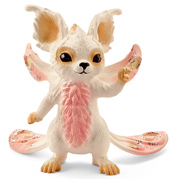 Bayala Lloris' Bear Figure
£6.99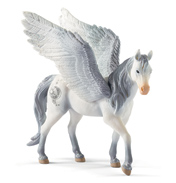 Bayala Pegasus Figure
£13.90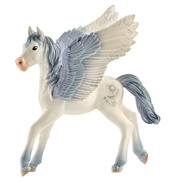 Bayala Pegasus Foal Figure
£9.99
Bayala Rainbow Unicorn, Foal Figure
£9.45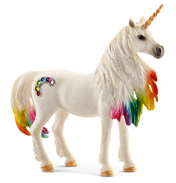 Bayala Rainbow Unicorn, Mare Figure
£13.90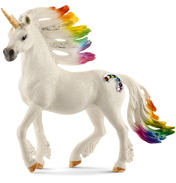 Bayala Rainbow Unicorn, Stallion Figure
£13.99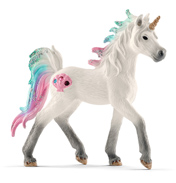 Bayala Sea Unicorn Foal Figure
£9.99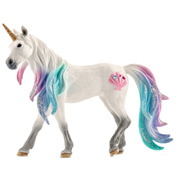 Bayala Sea Unicorn Mare Figure
£13.90
Disappear into the Fantasy world of Bayala with these Schleich Toy figures. Whether you're an adult collector or a youngster who loves to explore your imagination you will find the set both exciting and enchanting.

Step into a world of Schleich Bayala where Dragons, elves and other mythical creatures actually live. Take a trip across the lake with the Elf Boat, or play with the youngsters on the magical Elf Swing.

Each Bayala Elf is related to a different plant or flower, such as Fine Daffodil, Lily-Like or Chestnut. Go and say hello, they will be a little shy at first but they'll be so happy to meet you!

If you prefer the four-legged creatures then Schleich have that covered too as there are Horses, Unicorns, Dragons and more! The world of Fantasy has never been so exciting thanks to Schleich Bayala.