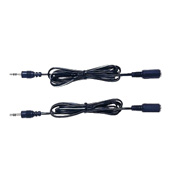 Extension Cables Sport- C8247
£6.29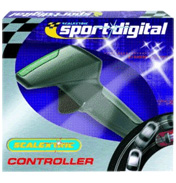 Hand Controller + 5 Colour Tops- C7002
£15.30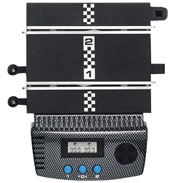 Lap Counter / Timer- C8215
£27.97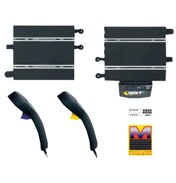 Power and Control Multi-Lane Ext- C8241
£25.99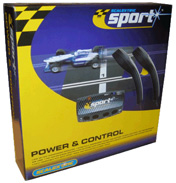 Power and Control Sport- C8217
£26.49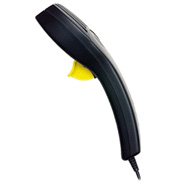 Sport Hand Throttle Blue- C8229
£13.49
Without the power and controls, you wouldn't get anywhere! Within this shelf you can find numerous items that are a must for analogue racing!

Analogue racing is the older 'traditional' kind of Scalextric, but still can be bought and sold today. With analogue you cannot race multiple cars on one lane, but this doesn't mean the fun has to stop! You can still get some great extras and add-ons that give even more thrills and excitement.
The standard hand controllers are now perfectly designed for comfort and easy use. The C8229 and C8230 are suitable to use with both C8241 and C8217 power bases.

If you want to get racing seriously then you are going to need some form of lap timer. The 'Lap Counter and Timer' will be the perfect addition. You can set the number of laps for the race, and find out who won that neck and neck final lap. It even records the fastest lap through the race, so you can work out who the true speed king is!

When running a large track it is common to lose power around the circuit. Booster cables correct this problem by taking the power direct from the base to the farthest parts of the track.