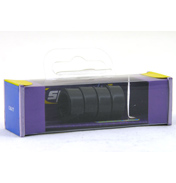 BMW Mini Pack 4 Silicon Tyres C8417
£4.73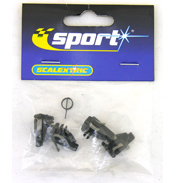 Guide Blade Pack- C8071
£3.85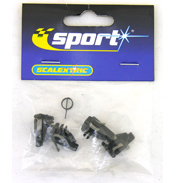 Guide Blades and Spring- C8145
£5.99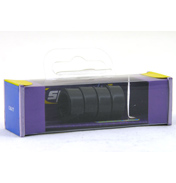 Rally Pack 4 Silicon Tyres- C8416
£4.73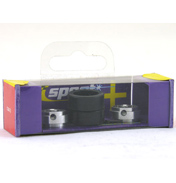 Rally Pack Hubs & Silicon Tyres- C8412
£6.69
The beauty of Scalextric is the ability to completely customise your cars to look just how you like them. We are not just talking simple body adjustments but mechanical parts that can help and improve your driving. Just like real racing drivers, Scalextric pros can completely change the set-up to make their car go faster and be easier to control. The set up is something all drivers should do as it depends on track shape and driver preference. Here you can find a huge selection of parts to get the slot cars exactly how you want them
The main part is obviously the motor, and to be on top of the game you will need one with a fast response to balance your car well out of the corners. If you are a beginner then you may have to experiment to find the perfect one! When servicing it is important to check the motor does not have too much movement in the main shaft, this is best to be checked with the pinion off. It should also run straight and smooth without much vibration.

A straight axle is important to get the best speed and control from your car. To check this you will need to remove the rear wheels and check for vibration and wobble. If any problems occur you can find replacement axles within this shelf.

If you want to get a new look then why not take a look at our selection of tyres and wheels. From BMW's Mini to Nascar & Le Mans there is sure to be something that will suit your style.