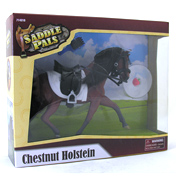 Saddle Pals Chestnut Holstein
£9.28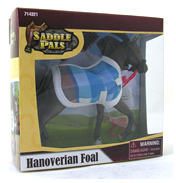 Saddle Pals Hanoverian Foal
£5.83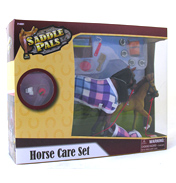 Saddle Pals Horse Care Set
£13.74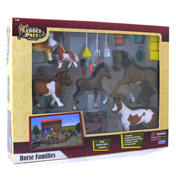 Saddle Pals Horse Families Gift Set
£28.01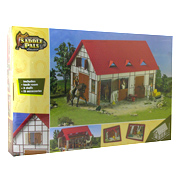 Saddle Pals Stable
N/A
Saddle Pals from Kriya are the latest range of toy horse figures to take the world by storm. With a scale of 1:12 they are perfectly sized for those little hands and with a growing range of accessories it's easy to see why the Saddle Pals are all ready loved by so many children.

Owning a real horse is obviously very expensive and involves lots of hard work – but with these adorable models you don't have to worry about things like that! And, you can get one of these in your bedroom – I don't think you could get a real one in the house without your mum knowing!

Each toy horse in this range is realistically modelled on the chosen breed, and with the hand spayed paint finish the colours really do match the actual animal. Sets include the Grooming Station, Stable, Families Gift Set and many more! There are even some smaller packs that include grooming accessories so you can prepare your favourite Saddle Pal horse for that all important show.

With this affordable range of toy horse figure it's sure to keep your little girl happy, as well as your wallet!