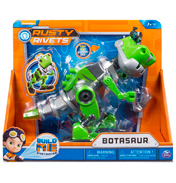 Botasaur
£29.94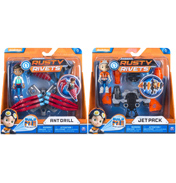 Building Pack
£10.74
SPECIAL OFFER
Multitool & Goggles Set
£17.99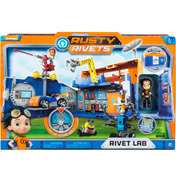 Rivet Lab Playset
£41.99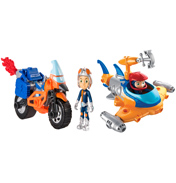 Secondary Vehicle Build Pack
£16.99
Tigerbot Figure with Accessories
£25.99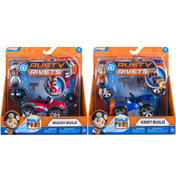 Vehicle Build Pack
£16.99
Rusty Rivets is a Canadian CGI interactive animated television series produced by Arc Productions and Spin Master Entertainment for Treehouse TV and Nickelodeon Productions. Inspired by elements of the maker culture, it follows the adventures of a young inventor named Rusty and his team of customized robots.
The first season was the last animated project of Arc Productions before it was absorbed into Jam Filled Toronto in August 2016. On May 22, 2018, it was renewed for a third season.
We have a rapidly expanding range of Rusty Rivets products, all at affordable and competetive prices, here at World Wide Shopping Mall!