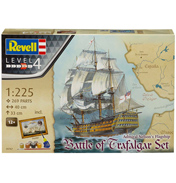 Admiral Nelson's Flagship, Battle of Trafalgar Gift Set (Level 4) (Scale 1:225)
£25.99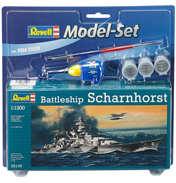 Battleship Scharnhorst (Scale 1:1200)
£11.99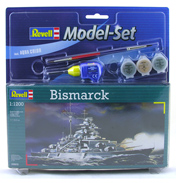 Bismarck
£11.99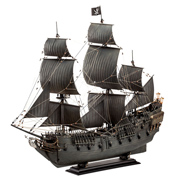 Black Pearl
£88.99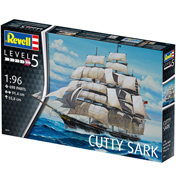 Cutty Sark (Level 5) (Scale 1:96)
£49.99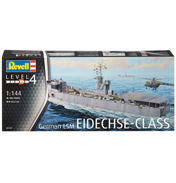 German LSM EIDECHSE-CLASS (Level 4) (Scale 1:144)
£27.99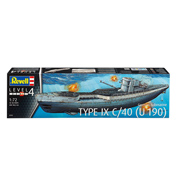 German Submarine Type IX C/4
£66.99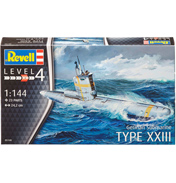 German Submarine Type XXII (Level 4) (Scale 1:144)
£12.99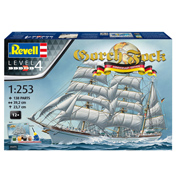 Gorch Fock 60th Anniversary Edition Model Kit (Level 4) (Scale 1:253)
£29.90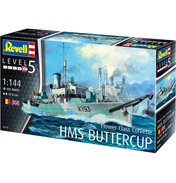 H.M.S Buttercup (Level 5) (Scale 1:144)
£30.74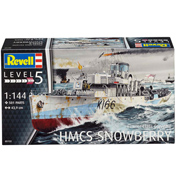 HMCS Snowberry (Level 5) (Scale 1:144)
£28.99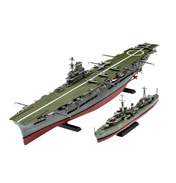 HMS Ark Royal & Tribal Class Destroyer
£10.99
Naval warfare is far richer in history than aviation, and somehow seems more interesting then ground attacks – probably due to the mythical nature of the sea. War on the sea goes back hundreds, even thousands of years. A great example of this is the Viking long boats, or 'dragons' as they were called.

Revell have created a wide variety of naval warships, merchant vessels and submarines that date back to the 15th century with the Santa Maria. This ship was used by Christopher Columbus as the flagship vessel of his 1492 exploration.

Step forward a few hundred years and we hit the mechanical era, when war on the seas was with shells and torpedoes – pretty much as it is today. The Bismarck (5040) is one example of a World War 2 battleship. This was one of the largest warships in Germany's naval fleet, but thankfully it only had a short life and sank in 1941, one year after the commissioning.

On this shelf you will also find the notorious German submarines, or 'U-Boats' as they were often called. Through the Second World War these submarines would search the Atlantic for merchant ships on route to England, and then destroy them to try and suffocate the British supplies. Known as the 'Grey Wolves' of the Atlantic as they would often hunt in packs.

Revell re-produce these historical ships in great detail, perfect for amateur modellers to serious enthusiasts.