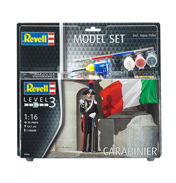 Carabinier Model Set
£12.99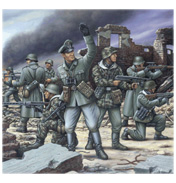 German Armoured Infantry 1944
£7.37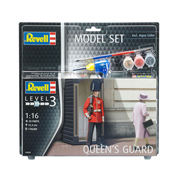 Queens Guard Model Set
£20.50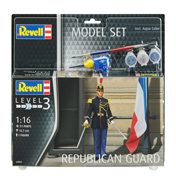 Republican Guard Model Set
£15.75
SPECIAL OFFER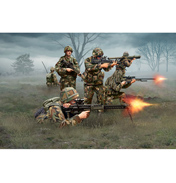 Revell British Infanty (modern)
£9.85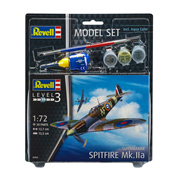 Spitfire Mk.iia Model Set
£10.99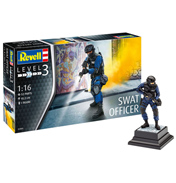 SWAT Officer (Level 3) (Scale 1:16)
£16.99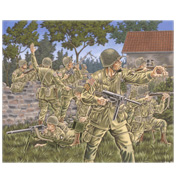 U.S Paratroopers
£5.68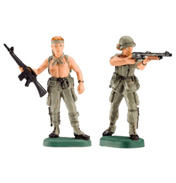 US Army Troops (Vietnam War)
£9.99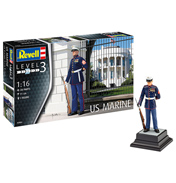 US Marine (Level 3) (Scale 1:16)
£16.99
If you are building up a World War 2 collection of soldier figures or creating a battle scene then this shelf is the perfect stop as it covers the British, German and US forces.

Each pack features several figures in a mixture of standing, laying and kneeling positions depending on which figure set you choose. All pieces are plastic and paint free, ready for you to colour as you wish.

The British Infantry (2523) is one of the most popular with our customers. In this set we see the brave soldiers in a variety of combat positions, just like they would have been when apposing the enemy and trying to advance on the Germans. They feature the traditional 1937 webbing but come equipped with the Mark 3 helmet and battle jerkin.

The German Armoured Infantry (2584) contain a selection of German soldiers that look like they are trying to hold their ground, firing back at the attacking British and US soldiers. These feature the improved weaponry and uniform that was used during the last few months of the war.

Revell is a key manufacturer in the modelling industry, since 1956 they have provided modellers with all they need to keep their hobby going.