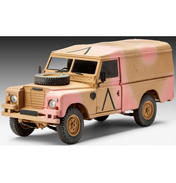 British 4x4 Off-Road Vehicle Series III (109/LWB) (Scale 1:35)
£12.99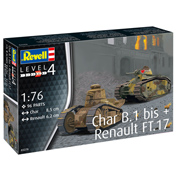 Char B.1 bis & Renault FT.17 (Level 4) (Scale 1:76)
£15.99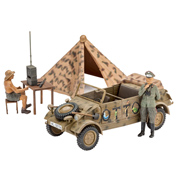 German Staff Car Type 82 "Kuebelwagen" (Scale 1:35)
£13.99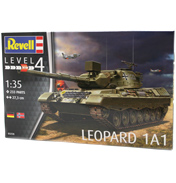 Leopard 1A1 (Level 4) (Scale 1:35)
£23.40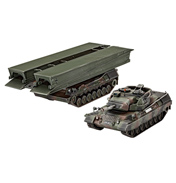 Leopard 1A5 + Biber (Scale 1:72)
£20.99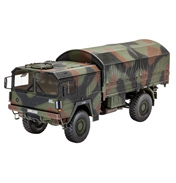 LKW 5t. Mil gl (Scale 1:35)
£20.99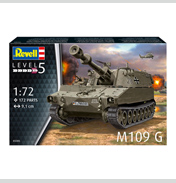 M109 G (Scale 1:72)
£13.99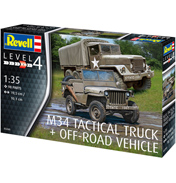 M34 Tactical Truck & Off Road Vehicle (Level 4) (Scale 1:35)
£20.99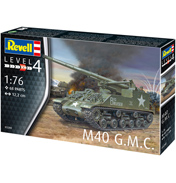 M40 G.M.C Model Kit (Level 4) (Scale 1:76)
£9.99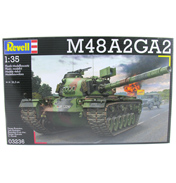 M48A2GA2 Model Tank (Scale 1:35)
£16.99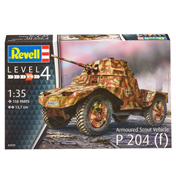 P204 (f) Armoured Scout Vehicle Scale 1:35)
£20.99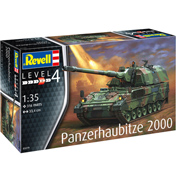 Panzerhaubitze 2000 Model Kit (Level 4) (Scale 1:35)
£26.90
Tanks have been one of the key military vehicles on a battlefield ever since their introduction in the First World War. They are designed for use on the front line, so it's obviously prepared with strong armour and a range of heavy weapons; the most obvious been the large revolving turret on the front which can fire 100mm+ shells, depending on the model and variation.

The Tank has been used in nearly all serious wars since WW1; the combination of heavy armour, strong attack and manoeuvrability makes this vehicle highly effective when advancing towards the enemy.

Revell produce model kits from all eras of the military tank's history. One of our favourites is the A34 Comet tank, which Revell stock in 1:76 scale. It was used during WW2 and the start of the Cold War by the British forces, but was taken out of service in 1958.

The Tiger 2 is another key tank of the Second World War. It was used by the Germans in the final few years of the war, but due to the heavy build and large engine it used up a lot of fuel which was hard to source once the Allies had destroyed many of the fuel storage facilities.

Build up a small piece of engineering and warfare history with Revell and this selection of tanks and military vehicles.