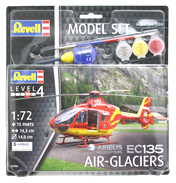 Airbus EC135 Air Glaciers Model Set (Level 4) (Scale 1:72)
£11.99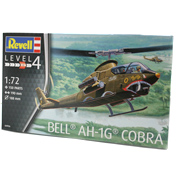 Bell AH-1G Cobra (Level 4) (Scale 1:72)
£15.94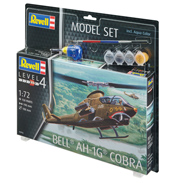 Bell AH-1G Cobra Model Set (Level 4) (Scale 1:72)
£19.95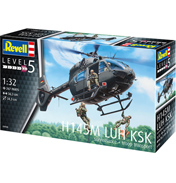 H145M LUH KSK (Level 5) (Scale 1:32)
£20.99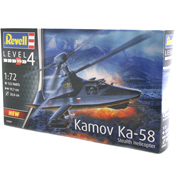 Kamov Ka-58 Stealth Helicopter (Level 4) (Scale 1:72)
£16.90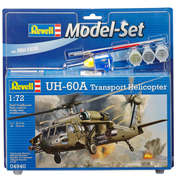 UH-60A Transport Helicopter (Scale 1:72)
£11.83
SPECIAL OFFER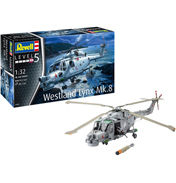 Westland Lynx Mk.8 Model Kit (Level 5) (Scale 1:32)
£33.99
The basic theory of a vertical flight was believed to have come from China around 400 BC, when children played with small bamboo flying toys. In the 1480's Da Vinci looked upon the idea of vertical flight and came up with the 'Aerial Screw', but his notes did not suggest any method to stop the rotor from making the craft rotate.

Inventors toyed with this idea for many years but often found the aircraft to be very unstable, and unsafe. Many of the helicopters we see today use a secondary propeller on the tale to counteract this gyroscopic effect.

Helicopters have a wide range of uses across the world, from putting out fires in the Australian bush, search and rescue missions in the mountains to providing air-support in war combat. The vertical take off feature makes it a very simple but effective method of transportation in tough landscapes.

In this shelf you will find a great selection of both military and civil helicopters that have been used throughout the decades. The Longbow Apache (4046) is a great example of a military helicopter. It's equipped with an array of air-to-air missiles and capable of high speeds and high performance. The Eurocopter SA 365 is a helicopter that is less used for military, but more designed for police and medical services. Revell offer this in a 1:72 scale plastic model kit.