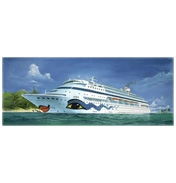 AIDA
£8.99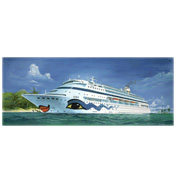 AIDA Model Set
£11.34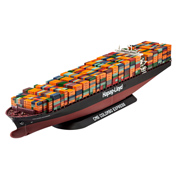 Container Ship Colombo Express
£31.99
Easy-click RMS Titanic (Level 2) (Scale 1:600)
£28.99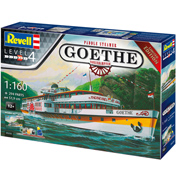 Goethe Paddle Steamer Limited Edition (Level 4) (Scale 1:160)
£39.99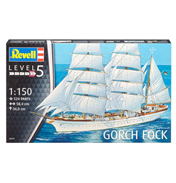 Gorch Fock
£39.99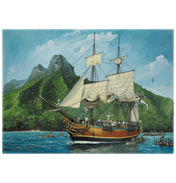 H.M.S. Bounty
£18.99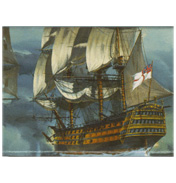 H.M.S. Victory
£19.90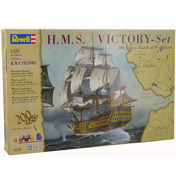 HMS Victory-Trafalgar Gift Set
£22.99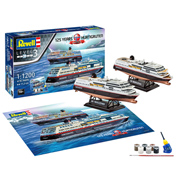 Hurtigruten 125th Anniversary (Level 3) (Scale 1:1200)
£15.99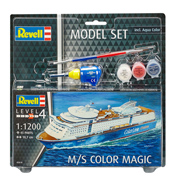 M/S Color Magic Model Set
£12.94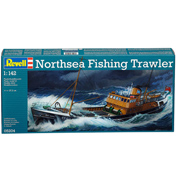 North Sea Fishing Trawler
£12.99
Over 100 years ago, before the power of aviation had taken hold the only option if one wanted to travel abroad was via a sailing vessel. Large ships had the ability to transport hundreds, if not thousands of passengers in one journey, which airplanes still cannot achieve to this date. Obviously the sailing time is the problem with this form of transport as it is much slower than via the air. Before the introduction of steam powered vessels passengers would have spent weeks on a sailing boat just to travel a reasonably short distance.

Possibly the most memorable civil vessel would be RMS Titanic, which set sale on its maiden voyage on the 10th of April 2012. As you know the Titanic did not make it to New York City as it struck an iceberg in the North Atlantic Ocean and subsequently sank, killing more than 1,500 people. This is still known to this date as one of the worst peacetime maritime disasters in history. To remember this historic vessel, Revell have created a variety of scaled models that can be built up piece by piece. One of out favourites though is the Gift Set (57505) which features two models, 1:1200 and 1:570 scale.

As we step into the modern era we see civil vessels used for cruises rather than a to b transportation. An example of these cruise ships is the Revell AIDA 1:1200 scale. The distinctive eye and lips artwork runs through all the AIDA fleet, and really makes them stand out whilst sailing across the sea.