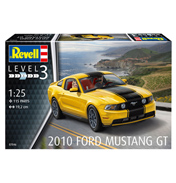 2010 Ford Mustang GT (Level 3) (Scale 1:25)
£24.99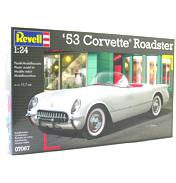 '53 Corvette Roadster
£14.99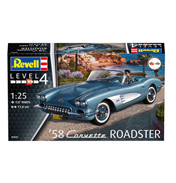 '58 Corvette Roadster
£23.99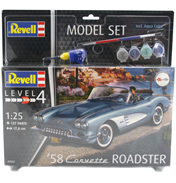 '58 Corvette Roadster Model Set (Level 4) (Scale 1:25)
£29.99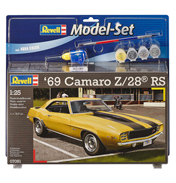 '69 Camaro Z/28 RS Model Set
£21.99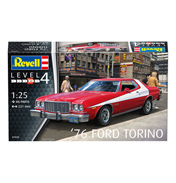 '76 Ford Torino
£23.99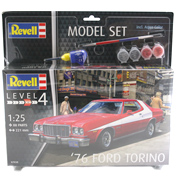 '76 Ford Torino Model Set (Level 4) (Scale 1:25)
£22.44
SPECIAL OFFER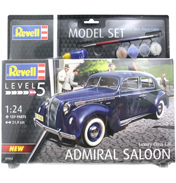 Admiral Saloon Model Set (Level 5) (Scale 1:24)
£29.99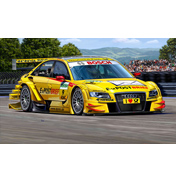 Audi A4 DTM 2011 (M.Rockenfeller)
£19.99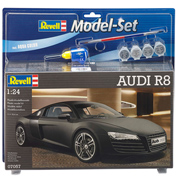 Audi R8 (Scale 1:24)
£23.99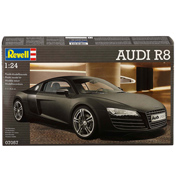 Audi R8 (Scale 1:24)
£20.99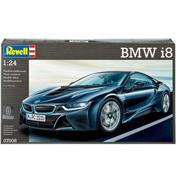 BMW i8 (Scale 1:24)
£20.50
It's not all about military aircraft and war figures with Revell, they do create some fantastic road and racing vehicles too. Some are classic and somewhat iconic; others are modern and a great example of racing and road vehicles today.

If you want an iconic piece of London, you couldn't get closer to the mark then the red Routemaster London double-decker bus. This Revell model is in a beautiful 1:24 scale and features so many details such as a moveable bonnet, Leyland and Scania engine, passenger area with 72 seats and so much more!

Another classic vehicle, this time for all you VW fans is the T1 Samba Bus. It instantly takes you back to the early 60's when these were seen driving all over the country, especially in the summer when many owners would head off for a weekend by the sea. The Samba Bus version is very similar to the iconic camper van, but comes with 9 seats so it is seen as more of a 'mini-bus' model. Build up the Revell pieces to reproduce this great vehicle in a 1:24 scale.
We couldn't end here without mentioning the fantastic McLaren-Mercedes F1 cars. This MP4-25 model was released for the 2010 season and was driven by Jenson Button and Lewis Hamilton. Both cars have very slight differences, but Revell has created both so you can build them up and stand them side-by-side as if they are on pole and second position on the starting grid. Build a piece of what is sure to be racing history with Revell and these F1 modelling kits.