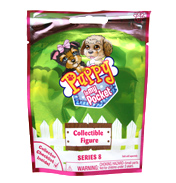 Blind Bag (Series 8)
£4.99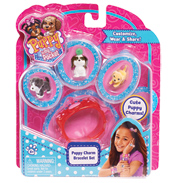 Charm Bracelet Set (3 Puppies)
£4.65
SPECIAL OFFER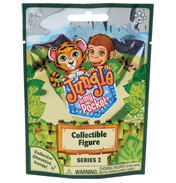 Jungle in My Pocket Collectible Figure Blind Bag (Series 2)
£3.94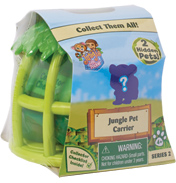 Jungle in My Pocket Jungle Pet Carrier Blind Bag (Series 2)
£8.50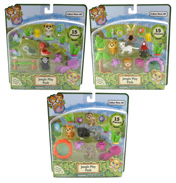 Jungle in My Pocket Jungle Play Pack Set (15 Piece)
£16.99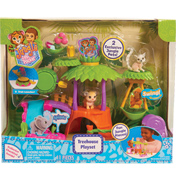 Jungle in My Pocket Treehouse Playset
£25.90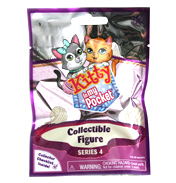 Kitty In My Pocket Blind Bag (Series 4)
£4.99
Kitty In My Pocket Clutch Set
£14.99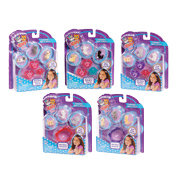 Kitty Jewellery Set (3 Kittys)
£8.99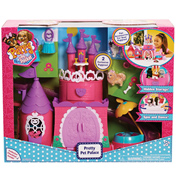 Pretty Pet Palace Playset
£31.99
Welcome to the wonderful world of Puppy In My Pocket. These cute miniature replicas of many different breeds are ideal for any child who loves dogs and puppies. Also in the Enchanted Valley series you'll find lots of other creatures from Squirrels and Hedgehogs to Butterflies and even Fairies!

Adventures in Pocketville is the television series where beautiful kitty Princess Ava matches lucky children with new pets. One day, her jealous twin sister Eva accidentally sends her to the 'real world', while school girl Kate is sent to Pocketville in her place. This swap means Kate and her new dog Magic must continue Ava's work until she can find her way home.
From 2011 Puppy in My Pocket is revised with a new series called Enchanted Valley. Around the corner, over the meadow and three steps behind the rainbow is the Enchanted Valley filled with playful puppies, a gentle unicorn, fairies and other magical creatures, all from the In My Pocket world! Here is the list of characters you will find Corky the Golden Retriever, Benny the Bunny, Rainbow the Fairy, Bizzy the Chihuahua, Sassy the Beagle, Ruby the Fairy, Winston the Hedgehog, Penny the Unicorn, Summer the Fairy, Goldie the Fairy, Blossom the Cocker Spaniel, Dickens the Boxer, Sparkles the Butterfly, Wizzy the Alaskan Malamute, Dapper the Squirrel, Jade the Fairy, Tickles the Teddy Bear, Grace the Fairy, Lia the Beagle, Effie the Alaskan Malamute, Aden the Alaskan Malamute, Evan the Boxer, Fae the Butterfly, Dahlia the Unicorn, Aesop the Unicorn, Pippa the Bunny, Mack the Bunny, Orsen the Teddy Bear, Dasher the Squirrel and Ike the Hedgehog. Look out for Teddy Bear Mum, Strawberry, and her three babies Blueberry, Blackberry and Yellowberry in the Mushroom Hut.

There are lots of pocket sized, adorable Puppies waiting to become your friend! From Labradors and Spaniels, to Terriers and Dalmatians, they are all looking forward to finding a loving home with you. Each puppy has a story they would like to share, so collect them all. Puppy in my Pocket is ideal for kids on the move, no more tiresome car journeys with the usual 'are we there yet?' Keep them entertained all the way with these fab portable sets.