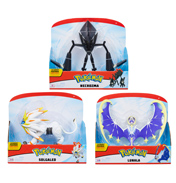 12" Legendary Figures Assorted
£19.99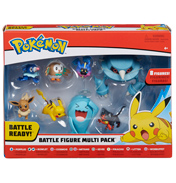 8 Battle Figure Multi Pack
£31.99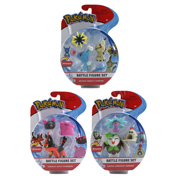 Battle 3 Figure Packs (Wave 2) Assorted
£15.99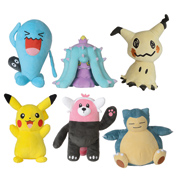 Pokémon 12" Plush Toys
£21.99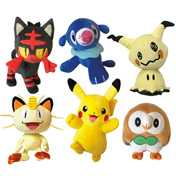 Pokémon 8" Plush Toys
£15.99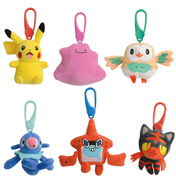 Pokémon Clip-On Plush Toys
£6.90
SPECIAL OFFER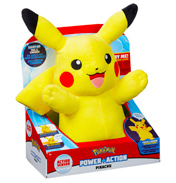 Pokémon Power Action Lights & Sounds Pikachu Soft Toy
£29.99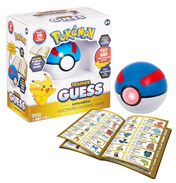 Pokémon Trainer Guess Johto Edition
£21.99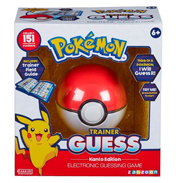 Pokémon Trainer Guess Kanto Edition
£21.99
Pop Action Pokéball with Soft Toy
£15.99
The Pokémon, or pocket monsters as this translates into, phenomenon started off through a video game. Originally it was Nintendo Gameboy software and a Japanese game designer established the concept. To sum it up, it was basically a computerised way of collecting. Next it became a massive hit as a trading card game and now it is a case of collecting the figures that are now available. Today it is also subject to many an animated series with exciting storylines for you to play out at home. Pokémon are a species of creatures that live in different regions. These regions are named rather like real life counties – so far there has been Kanto, Johto, Hoenn, Sevii Islands, Sinnoh, Unova as main regions. There are other ones too, less important, but too many to list here.
Children (or adults!) can train these creatures up, becoming Pokémon trainers in the process, and battle them against their friends' Pokémon to see who can become the ultimate Pokémon Master. Stories are told as to how characters such as Ash, May, Max and Brock travel through the regions, such as Hoenn, to face new creatures and confront unforeseen challenges. Here they battle for underworld supremacy. That's why Ash and his friends need all their newly honed skills and support of Pokémon allies to succeed where many have failed before. Catch up with all this excitement in your imagination with a Pokémon figure.

The creatures are wild and require capturing with special tools called Poke Balls. Thankfully we have captured quite a few for you here so you won't need to go to that trouble! There are lots and lots of different named creatures to collect, and some 600 Pokémon exist by name, and one of the most famous of them is called Pikachu. We can't promise to bring them all to you but here are a few to start off your collection, or perhaps even to add to your existing set.