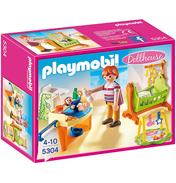 Baby Room with Cradle
£13.99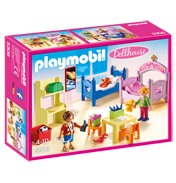 Childrens Room
£15.99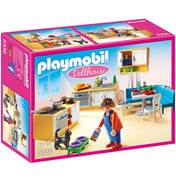 Country Kitchen
£17.99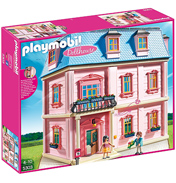 Deluxe Dollhouse
£110.99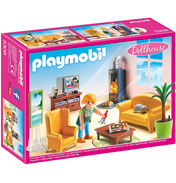 Living Room with Fireplace
£16.99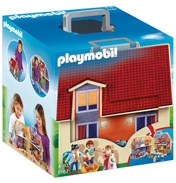 Take Along Modern Doll House
£33.99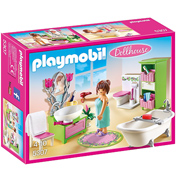 Vintage Bathroom
£14.99
The Grande Mansion range from Playmobil is a fantastic dolls house selection that any little girl would love. The series is packed full of everyday items and furniture including bedrooms, kitchens and so much more!

The main product within this shelf is the 'Grande Mansion' (5302). This dolls house really is huge! With three floors joined with a spiral staircase this really is a luxurious place to live! It even has a working doorbell so you know when guests have arrived.

The other sets within this shelf are perfect for your new house. From the baby's nursery to the kitchen sink, you will find it all here! Some sets are even fully functional, such as the fire effect in the living room (5332) and the bedside lamps in the parent's bedroom (5331).

The Grande Mansion is a great 'role play' toy that really helps a child's development. Playing with the characters enables them to be part of a community, developing their social skills and helping them to interact with others in real life.