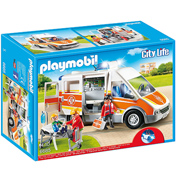 Ambulance with Lights and Sound
£35.99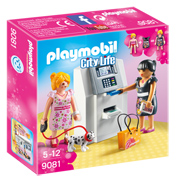 ATM
£11.99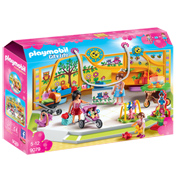 Baby Store
£32.99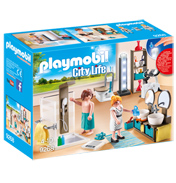 Bathroom
£16.99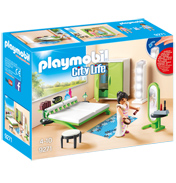 Bedroom
£14.99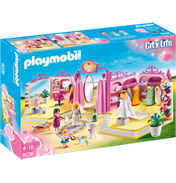 Bridal Shop
£47.94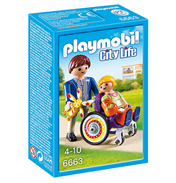 Child in Wheelchair
£8.99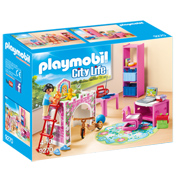 Childrens Room
£14.99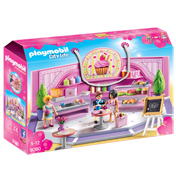 Cupcake Shop
£32.90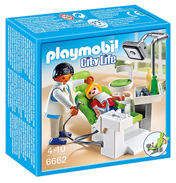 Dentist with Patient
£11.99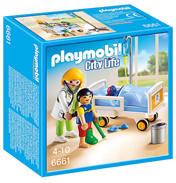 Doctor with Child
£11.99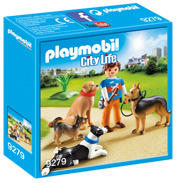 Dog Trainer
£11.99
Get out into the city with this selection of toys from Playmobil. Within this shelf you will find a great selection of items that can build up your miniature suburban world.

When you've got a break down it's best to give the guys a ring at the 'Car Repair & Tuning Shop' (4321), they will soon get you back on the road! This set is complete with everything you need for repairs and tuning, it has even got a functional car jack! Turn the car into racer with the included modifications such as the spoiler and alloy wheels!

Go for a walk with dad and the baby (4408), you could even go down to the bird feeder and help the lady feed the birds. There's just so much to do in this city life.
When your ready to go for a holiday you may have to take to the skies with the 'Jet Plane' (4310). Put your luggage in the hold and join the other passengers to whisk you away to that holiday destination.

For the more industrious we have the 'Truck with Trailer' (4323) within this Suburban Life shelf. Get the cargo loaded, strap it down and take to the roads to deliver that important parcel.

The ideal family home is the 'Suburban House' (4279). With several rooms, garden furniture and a working doorbell it's sure to bring lots of role-play fun. Build the house up with all the extra furniture, such as the 'Master Bedroom' (4284) and 'Kitchen with Diner' (4282).