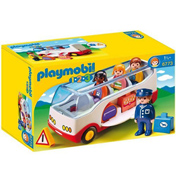 123 City Bus
£16.99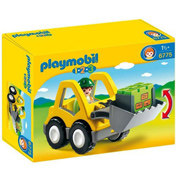 123 Excavator
£11.99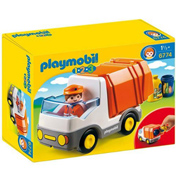 123 Recycling Truck
£11.99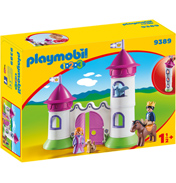 Castle with Stackable Towers
£21.99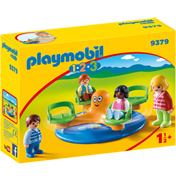 Children's Carousel
£13.99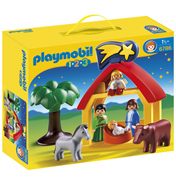 Christmas Manger
£18.99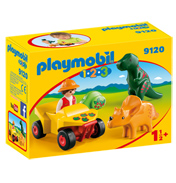 Explorer with Dinos
£13.99
Farmers Wife with Hens
£10.50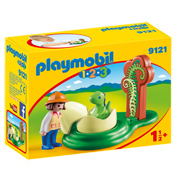 Girl with Dino Egg
£9.99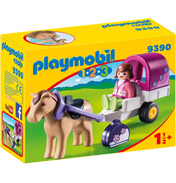 Horse Drawn Carriage
£8.99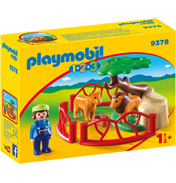 Lion Enclosure
£11.99
Man with Dog
£3.08
SPECIAL OFFER
Playmobil 123 is a fantastic range of toys for youngsters aged 18 months upwards. This bright and colourful world will bring lots of excitement and there are so many characters to choose from! Farmers, zookeepers and racing drivers to name a few.
Character playing and role play is very important to children as they grow up as it helps their social development and creates an understanding of the world around them. As an example, if a child plays with a fireman he/she is learning about helping, and taking care of others. The characters in the Playmobil 123 range are easy to identify and are around us in everyday activities, so kids can easily relate to them.

Kids could go for a day out at the zoo with the 'Large Zoo', (6754). The set comes with two enclosures, packed with different animals such as the giraffe, elephant and zebra. Help the zookeeper to feed and care for the animals too by using his tractor and trailer.

The bright colours and chunky parts of these 'my first' products will catch any young ones eye. And as they're colourfast and easy washable they are perfect for mum too!