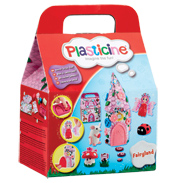 Fairyland Playset
£9.99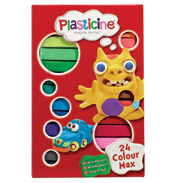 Plasticine 24 Colour Max
£5.99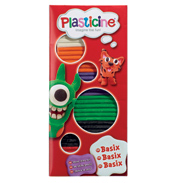 Plasticine BaSix
£3.99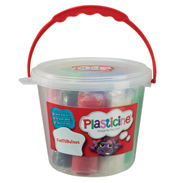 Plasticine FunTUBulous
£9.70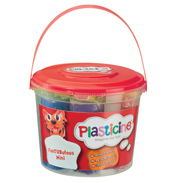 Plasticine FunTUBulous Mini
£7.99
Skwooshi 2 Pack
£8.99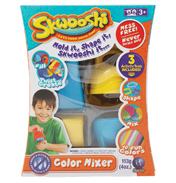 Skwooshi Mixer Set
£9.99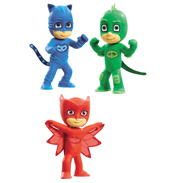 Softeez PJ Masks Mini Hero Maker Pack
£5.99
Softeez PJ Masks Noodle Doodle Hero Set
£5.99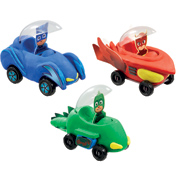 Softeez PJ Masks Vehicle Maker Pack
£10.50
Plasticine is a fun product that is much loved by people of all ages and has been used very successfully in animation. William Harbutt, an art teacher from Bathampton in Bath, developed plasticine in 1897. He had wanted a clay product that his students could use for sculpting that did not dry out. The precise composition of Plasticine is a secret but Harbutt managed to create a modelling material that was soft and malleable and thanks to the unique formula it will not go hard and will never dry out. Bulk production of Plasticine began in 1900. Although the colour of the original Plasticine was grey, it was soon available in a wide variety of bright colours giving it an added versatility for modelling.

Plasticine shows a great ability to be flexible enough for small fingers to mould into shape but also has enough rigidity to retain this shape when left. All kinds of models can be made using Plasticine, from simple snake shapes to the detailed models that are needed for animation such as Nick Park's Wallace and Gromit creation. Now with your own Wallace and Gromit model maker you can create your own adventures for this lovable duo. You can even introduce a character of your own, designed by using the Twisty Tails or Funny Feet sets. These kits include various plug in parts that can be used to help with that additional detail that is sometimes quite tricky to complete with Plasticine. With instructions and project ideas included in each pack, Plasticine can introduce you to an unlimited world of creative fun.
So popular as a childhood toy, Plasticine was even one of the few toys chosen by James May to feature in his Toy Stories series on BBC2 in 2009. Celebrating the favourite toys of the past and bringing them into the modern world, the Plasticine episode consisted of a huge amount of volunteers creating a full sized garden made entirely out of Plasticine, which was then displayed at the Chelsea Flower Show. As the garden did not feature any living flowers he missed out on an official award from the show but it was a wonderful representation of what can be achieved with Plasticine.