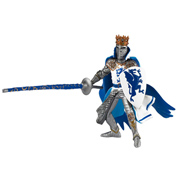 Blue Dragon King
£7.90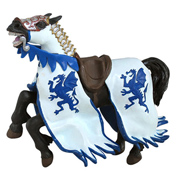 Blue Dragon King's Horse
£7.90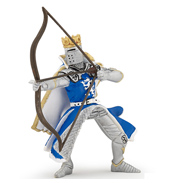 Dragon King with Bow & Arrow
£7.95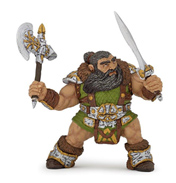 Dwarf Warrior with Axe
£10.50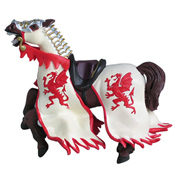 Red Dragon King's Horse
£7.99
The Medieval Era Black Knight with Sword Figure
£8.99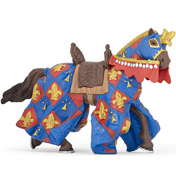 The Medieval Era Blue Fleur De Lys Draped Horse Figure
£8.35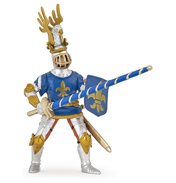 The Medieval Era Blue Fleur De Lys Lancer Knight Figure
£8.35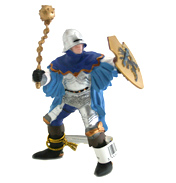 The Medieval Era Blue Officer with Mace Figure
£7.99
The Medieval Era Dragon Knight Foam Shield Role Play Toy
£6.36
SPECIAL OFFER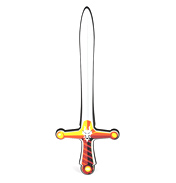 The Medieval Era Dragon Knight Foam Sword Role Play Toy
£11.99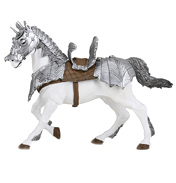 The Medieval Era Horse in Armour Figure
£8.99
In days of old when knights were bold and damsels were fair and always locked up in towers waiting to be rescued by a dashing handsome knight … welcome to our PAPO Knights and Historical Figures shelf.
On this shelf you will find a selection of themed knight figures both on foot and on horseback. Let your imagination take you into the world of castles and bold fearless knights and the odd damsel in distress.
The amazing Wooden Knights Castle will provide a welcome retreat when the Knights return home from the jousting tournament. Whether you choose to be a Blue Knight or a red Knight or a black one there is a horse for you ready to carry you off to fight the enemy alongside your king. Get ready to repel any attack with the Catapult Arrow Launcher or the Red Catapult.
Unleash your imagination brave and bold knight and remember 'Faint heart never won fair lady'!