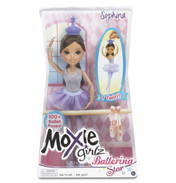 Ballerina Star Doll
£16.95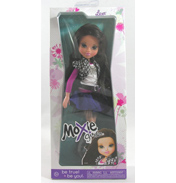 Basic Doll Pack
£13.00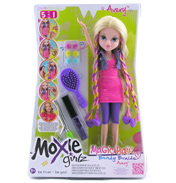 Magic Hair Bendy Braidz Doll
£18.94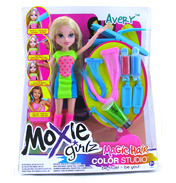 Magic Hair Colour Studio
£24.99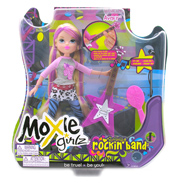 Moxie Girls Rockin Band
£23.99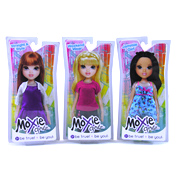 Moxie Girlz Fashion Pack
£6.98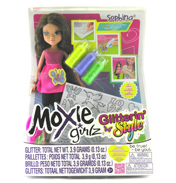 Moxie Girlz Glitterin' Style
£14.25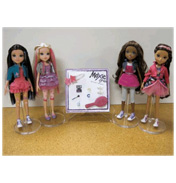 Moxie Girlz Ready to Shine Doll
£14.99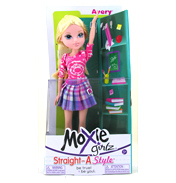 Moxie Girlz Straight-A Style Doll
£10.39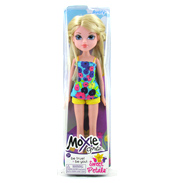 Moxie Girlz Sweet Petals Doll
£9.99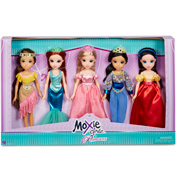 Princess 5 Doll Pack
£22.50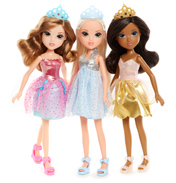 Princess Doll
£7.99
Brought to you from MGA Entertainment the Moxie Girlz range offers fabulous dolls and accessories. With the slogan 'be true * be you!' and their positive attitude the Moxie Girlz inspire the feeling that anything is possible.

The four original Moxie Girlz are Lexa who is creative, playful and a bit silly, but her friends love her for this as she always makes them laugh. One day she wants to be a film director and she loves to dance. Bria just loves trying anything new being inventive, curious and enthusiastic. A top fashion designer is what she wants to be. Avery is into sports and believes that anything is there for the taking if you put your heart into it and really go for it. She's energetic, strong and determined. Sophina is caring, warm and thoughtful and always there for her friends as a great listener. She dreams of being a famous songwriter. Others are Kellan, Monet, Merin, Amberly and Ida.
Slightly larger and for the older girl are the Teenz dolls, they are Arizona, who is a singer with dreams of featuring on Broadway. She's super organised and practises her singing every night. Bijou is a photographer and hopes one day her pictures will be on the cover of National Geographic or Time magazine. She's super-fit and healthy and hopes to go abroad to study whilst volunteering for worthy causes. Tristen is an artist who has an apprenticeship with an up and coming fashion designer. She wants to eventually move to a fashion capital like Paris, Milan or Tokyo and is learning foreign languages to help with this. Melrose is very smart and loves studying and writing. She writes songs to express her feelings and even has her own podcast where she shares her opinions on everything from politics and current events to college life and relationships.

Every girl has the strength to do something amazing. Anything is possible as long as you stay true to yourself and never give up on your dreams!