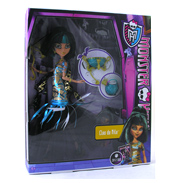 Monster High Ghouls Rule Doll
£28.50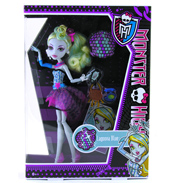 Monster High Party Dolls
£20.99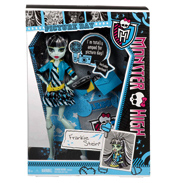 Monster High Picture Day Dolls
£19.99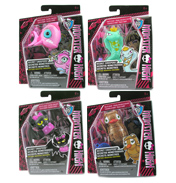 Monster High Secret Critters
£11.02
Join the freaky girls and boys of Monster High for a seriously spooky adventure! This range of fabulous dolls and accessories are based on spooky creatures from monster movies, but they are perfectly friendly and great fun to play with. They may look like ghostly creatures on the outside, but inside their lovable people who care about their friends and fashion.

The Dead Tired Doll assortment is one of the favourites on this shelf. These cute girls have had a hard week at school, and at the weekend all they want to do is have a sleepover with friends for some spooky fun! Why not take a look at the Holt Hyde doll? Every Monster High girl loves this bold and fashionable guy.

If you fancy being creative then take a look at the Fashion Artist Tote. This bag is filled with pens, stencils and stickers so you can create your very own creepy character drawing. If singing is for you then maybe the Scaryoke microphone would be the perfect item for your Christmas or birthday list!