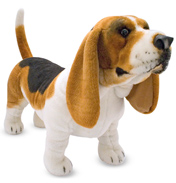 Basset Hound Plush
£24.73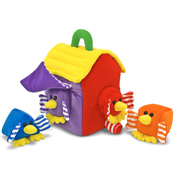 Bird house Shape Sorter
£20.49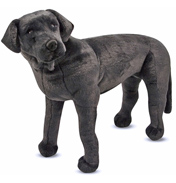 Black Labrador Plush
£33.99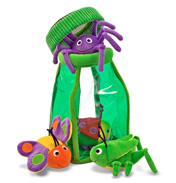 Bug Jug Fill and Spill
£15.36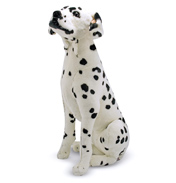 Dalmatian Plush
£38.70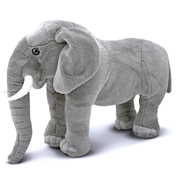 Elephant Plush
£40.99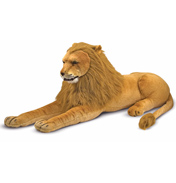 Lion Plush
£51.24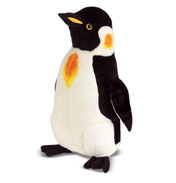 Penguin Plush
£25.99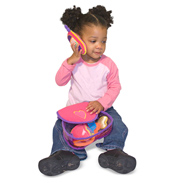 Pretty Purse Fill and Spill
£15.36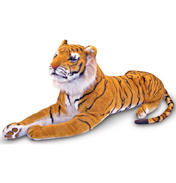 Tiger Plush
£49.38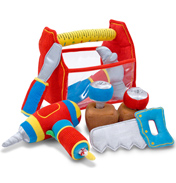 Toolbox Fill and Spill
£15.36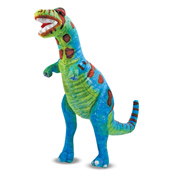 T-Rex Plush
£26.99
Who doesn't remember cuddling up to their favourite teddy bear when they were young? It's a wonderful soothing, calming experience and now you can recreate that feeling with this wonderful range of plush soft toys from Melissa & Doug. The company started over 23 years ago, in the garage of Doug's parents! Their philosophy, then as it is now, to offer products of great quality, design and value to ensure each and every customer is a happy and permanent member of the Melissa & Doug family.
Within this fantastic range you will find numerous breeds of dogs from the long-eared, doe-eyed Basset Hound and spotty Dalmatian to the cute Yorkshire Terrier and ever faithful Yellow or Black Labrador. If you want something a little more exotic then take a look at the wild animals from both the jungle and the plains. Out on safari you may see the tall necked Giraffe, the ivory tusked Elephant or the prowling Tiger. In colder climates you may find the black, white and yellow Penguin or the White Tiger. King of the beasts is a title used for both the T-Rex from the dinosaur age and the Lion of today. And with the Jumbo Brown Teddy Bear there's surely something for everyone!

Babies and young children love to explore and mimic adults so here with the first play soft toys range they can do just that. Learning through play couldn't be easier, with no sharp edges or pieces to break off these toys offer all of the fun with none of the worry. With Fill and Spill you have the Pretty Purse, Toolbox, Picnic Basket and Bug Jug and, as the name suggests, lots of exciting items to take out and put back in! The endearing Three Little Pigs Play Set comes complete with story sheet and big bad wolf! The Plush Rainbow Stacker and Bird House Shape Sorter offer a wonderfully colourful way to learn about size and shape.

We're sure this range will appeal to both young and old alike, after all at the end of the day we all would appreciate a hug from a great big teddy bear?!!