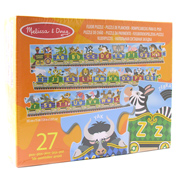 Alphabet Express Floor Puzzle
£10.57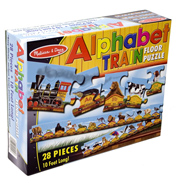 Alphabet Train Floor Puzzle
£8.19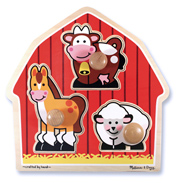 Barnyard Animals Large Peg Puzzle
£9.29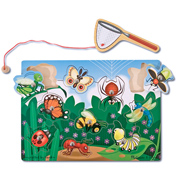 Bug-Catching Magnetic Game
£7.39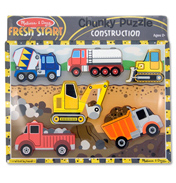 Construction Chunky Puzzle
£8.19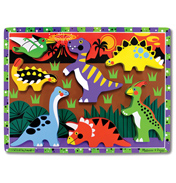 Dinosaurs Chunky Puzzle
£10.99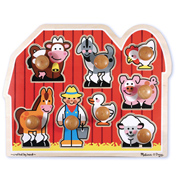 Farm Friends Large Peg Puzzle
£15.99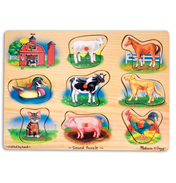 Farm Sound Puzzle
£12.99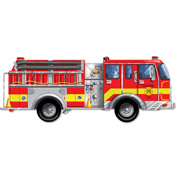 Fire Engine Floor Puzzle
£7.58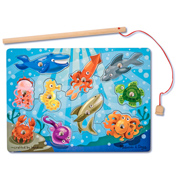 Fishing Magnetic Game
£9.99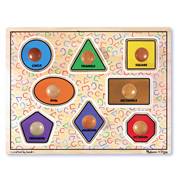 Geometric Shapes Large Peg Puzzle
£15.99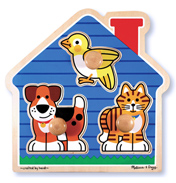 House Pets Large Peg Puzzle
£8.31
Melissa & Doug has an exciting range of puzzles and games that range for the whole family. They are based on a traditional wood design that features high-quality materials and good old-fashioned fun!

For generations children have played with some of the classic designs that Melissa and Doug develop, such as the wooden jumbo knob puzzles that feature adorable animal, shapes and more! Here you will not only find these fun filled puzzles for toddlers but more complex jigsaws too that are suitable for the older child.

One of our favourite Melissa & Doug toys is the Bug-Catching Magnetic Game. Players must use the string with magnet to pick up the wooden insect pieces and see how many they can collect.

Did you know? Melissa and Doug have been going for over 20 years, and back then they were trading from Doug's parents garage! Thankfully they now have a real office down the road where they work had to create these fabulously colourful puzzles and games.