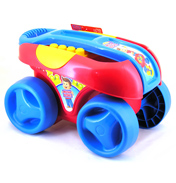 Fill & Dump Wagon
£29.99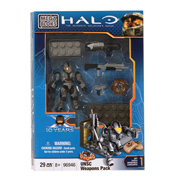 HALO Armoury Pack
£5.99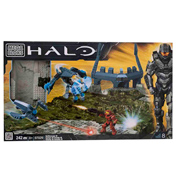 HALO Battlescape 3
N/A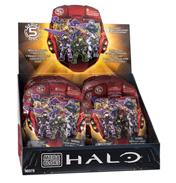 HALO Blind Bags
£1.99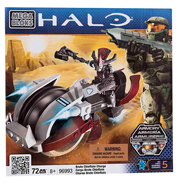 HALO Brute Chieftain Charge
£11.99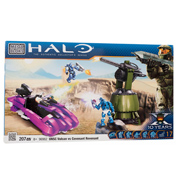 HALO Covenant Revenant Attack
£34.99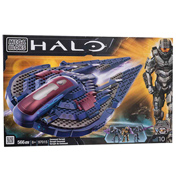 HALO Covenant Seraph
£69.99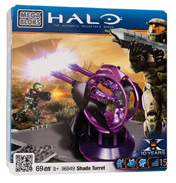 HALO Covenant Shade Turret
£11.99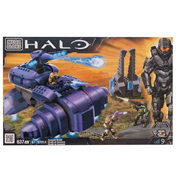 HALO Covenant Wraith
£49.99
HALO Orbital Banshee
£22.99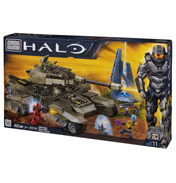 HALO UNSC Rhino
£89.99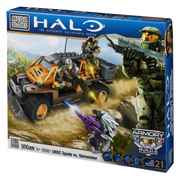 HALO UNSC Spade vs Skirmisher
£22.99
Mega Bloks, or sometimes referred to as Mega Blocks, is a product range which is part of the Mega Brands Inc family of companies. They are a plastic construction set toy in small bricks which is very similar to Lego in design with studs and tubes in each brick to interlock with each other (and interestingly it was this other company which tried to put a stop to this brand unsuccessfully!).

The Mega Bloks range of building blocks can be divided into 3 main categories – the larger Maxi System, and the smaller Mini and Micro Systems.

The Maxi System has very large studs with big bricks having only 1 or 2 studs per piece which makes them perfect for very small hands. This Maxi-Bloks size is designed specifically for younger age groups of 1+ and comes in useful building bag sets such as the Classic 24 piece or the 70 Piece Mega Bags – each with sturdy storage bag holder. The Maxi Mega Bloks range is also available in a Fill n Dump Wagon (or Dump Truck) in two colours pink or primary, which is a whole lot of fun for filling, dragging, riding and dumping.
Another range suitable for little hands is the Tiny n Tuff Buildables cars in classic designs such as police car, racer, ambulance and CAT Mixer. Each having three easily assembled parts making them perfect play things for one year olds.

The other series Mini and Micro Systems of Mega Bloks have much smaller bricks and are designed for age groups 4+ and it is for this reason that these are not suitable for younger age groups due to number of small parts (and younger ages would be better with the larger Maxi Bloks). Both Mini and Micro are the same sized pieces however they differ in the type of studs on the brick – Mini has longer studs whereas Micro has flatter ones. Both of these designs are available in tubs which are really useful as they provide a good number of bricks, generally include a base and the lid can also be used to build from. The bigger the set you buy the more fun can be had as a greater number of building possibilities exists and some sets also have special parts and themes. Plus the tub lid is also very useful at gathering the bricks up when it's time to tidy up and the tubs themselves are inbuilt storage devices!

Mega Bloks also has a number of different themed sets available in Blok Town, CAT (Caterpillar), Dragons Universe, Streetz, plus a number of character ranges including Thomas, Hello Kitty, Dora & Marvel and the Halo Collectors series. Mega Bloks figure sets are thought to have a greater level of detail and high quality parts and unique designs.

Each block range is designed to develop fine motor skills, keep little ones busy and attentive, as well as to discover and create. So give yourself a little break and keep them occupied for hours on end with this marvellous range of Mega Bloks toys.