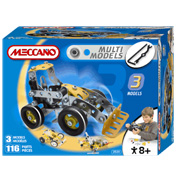 3 Model Set
£12.00
Ducati Desmosedici GP Building Kit
£29.99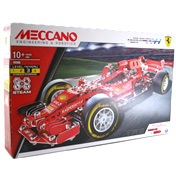 Ferrari SF71H Formula 1 Car Building Set
£38.99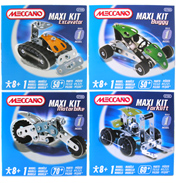 Maxi Kits Assortment
£8.99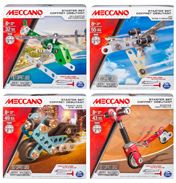 Meccano Starter Set
£8.99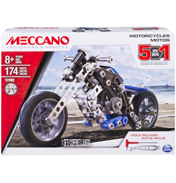 Motorcycles 5-in-1 Set
£14.94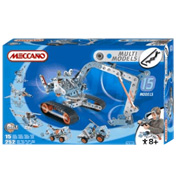 Multi Models 15 Set
£21.38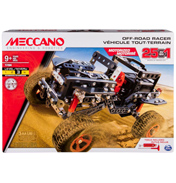 Off-Road Racer 25-in-1 Motorized Model Set
£32.99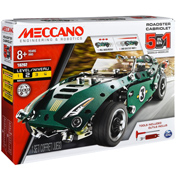 Pull Back Car
£14.98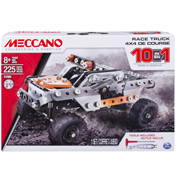 Race Truck 10-in-1 Model Set
£18.99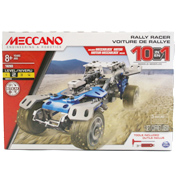 Rally Racer 10-in-1 Model Set
£20.99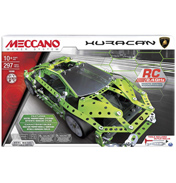 Remote Control Lamborghini Huracan
£69.99
Meccano has become one of the leading manufacturers in construction toys, and it's certainly one of the oldest, dating back to 1901. Throughout the years it has provided enjoyment to both children and adults of all ages, still proving highly popular today.

With the huge selection of bits and pieces available there is literally no end to the possibilities. In 2009 television presenter James May and his team of volunteers created a 40-foot bridge that spanned across the Leeds-Liverpool canal. Using around 100,000 pieces of Meccano it is said to be the worlds largest model, and was all created for the BBC series 'James May's Toy Stories'.
The Multi Model series contain all the parts for the serious model builders. Sets range from bulldozers to F1 cars, with each one containing numerous model ideas to try out. Some also come with motors and mechanical gears that make your creations come alive.

The Micro, Maxi and Nano kits are some of the smallest models available from Meccano. With literally only a couple of bolts they are easy to put together. Build up a large collection and they will make a great display.

Within this shelf you can also view the special editions, which are only available for a limited amount of time. Step back in time with the 1930's crane set, which is new for 2011. Or the Red Acrobatics set, which is designed around the famous RAF Red Arrows display team.