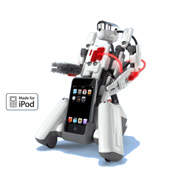 Spykee Cell
£163.99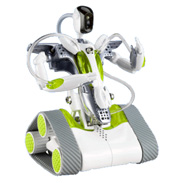 Spykee Micro
£21.99
Spykee Micro Cell
£19.99
Spykee Micro Vox
£39.99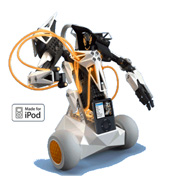 Spykee Vox
£143.49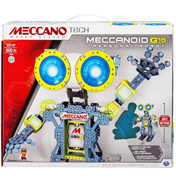 Tech Maker System Meccanoid G15 Personal Robot
£139.99
The Spykee robots are the ultimate in modern robotic design. Meccano have really pushed the boundaries using the latest technologies available, bringing a machine that's fully interactive.

The story started in 2006 when designers and engineers from around the world put their heads together to create a robot that could be self built by anyone, children or adults. The aim was to develop a machine that was packed with cutting edge technology with the ability to 'spy' and be controlled from anywhere in the world by using a computer and an internet connection.
Using the built web cam, microphone, lights and fibre optics, Spykee will beam his signal straight back to your PC or laptop so you can become a true spy agent. When you have finished your mission you can direct him back to the specially designed charging dock, which will re-boost his batteries without you having to go anywhere near him!

There are a number of robots to choose from that will suit all budgets. The original Spykee is top of the range, but the micro version still brings lots of cool adventures with its infrared remote control and special light and sound effects.

We also have a number of other Meccano robots within this shelf, such as a variety from the 'Metal Robot Collection'. The mini figures make a great display, and they're lots of fun to build too!