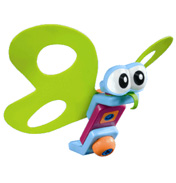 Butterfly
£7.16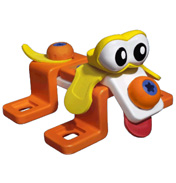 Dog
£10.24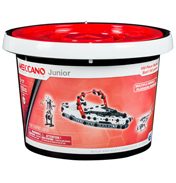 Junior Build & Play 150 Piece Bucket
£24.99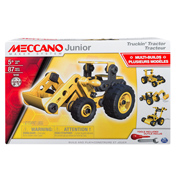 Junior Truckin' Tractor Building Set
£16.99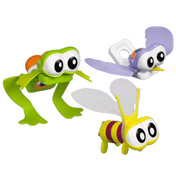 Mini Kids Play Assortment
£5.11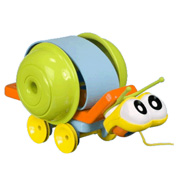 Snail
£13.31
This is the range of the 'My First' Meccano sets, which are specifically created for youngsters aged 2+. Each set has bright colours and chunky pieces, which make it ideal for little hands.

Kids play combines a specially designed building system with quirky everyday animals and insects such as birds, frogs, caterpillars and much more. Your child is bound to recognise these little creatures.

The biggest toy from this selection is the 'Train Tool Box' (code 210 070). With 50+ parts and three variable models the train is packed with fun and adventure. It even packs away into its own little toolbox, perfect for storing away and carrying your extra Meccano bits.

The simple clip and twist building method is easy to grasp and a great way to develop their fine motor skills from such a young age.