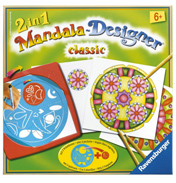 Classic Mandala Designer
£11.20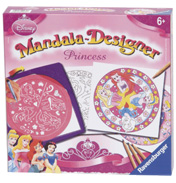 Disney Princess Mandala Designer
£10.99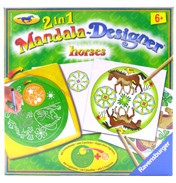 Horses Style Mandala Designer
£10.99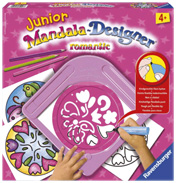 Junior Mandala Designer Romantic
£11.50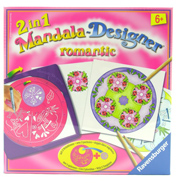 Romantic Style Mandala Designer
£11.99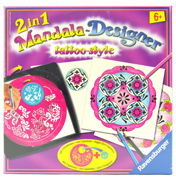 Tattoo Style Mandala Designer
£10.99
The Ravensburger Mandala sets are a great way to get creative.
Create intricate patterns and designs with the included templates. All you have to do is place a plain sheet of paper between the frame and the stencil template and away you go! Simply repeat patterns by moving the template around the frame. Once complete all that's left to do is get colouring!
Here at World Wide Shopping Mall we have a selection of Mandala Designer kits, including 2-in-1 sets that come with 2 templates and Junior sets to encourage younger age groups to start drawing and creating pieces that they can be proud of.
With great results every time, the Mandala Designer sits encourage creativity and imagination in all age groups. Take a look at our selection here on the Ravensburger Mandala shelf.