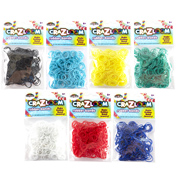 Cra-Z-Loom Basic Colour Band Pack
£4.99
Cra-Z-Loom Bracelet Maker
£2.99
Cra-Z-Loom Fashion Colour Band Pack
£4.99
Cra-Z-loom Ultimate Collectors Case
£8.61
SPECIAL OFFER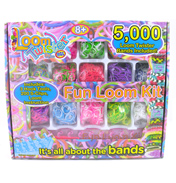 Loom Twister 5000 set
£11.95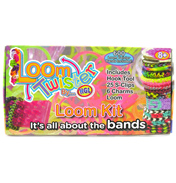 Loom Twister 600 Set
£2.52
SPECIAL OFFER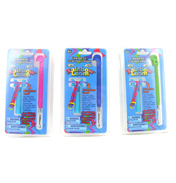 Rainbow Loom Upgrade Kit
£2.99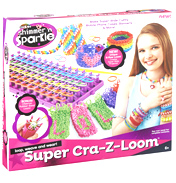 Super Cra-Z-Loom
£21.70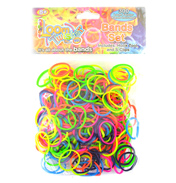 Twister Loom Neon Bands Set
£2.99
Loom Bands, Rainbow Looms, Cra-Z-Looms we have them all on our Toy Shelves at WWSM.
Here at WWSM we're proud to be a part of the loom band craze. This creative craze has taken off and here you will find everything from basic starter sets to more advanced sets. You can make everything from bracelets to keyrings and much much more.
The Cra-Z-Loom Colour Packs are great for anyone wanting to expand their colour collection. There's a colour for everybody's tastes and you're bound to find a colour that's perfect for you. The Loom Twister sets contain everything you need to get started including bands, tools, charms and s-clips.
Check out the staggering 10,000 Loom Twister Kit. You've guessed it; this humongous set contains a massive 10,000 Loom Twister Bands! Not only that but it also comes with 200 s-clips and 5 hook tools. This set will make a whole load of bracelets and other accessories.
Here you will also find cases ideal for storing all of your loom bands in, these are handy for anyone with lots of different coloured bands as they help to keep each colour separate and stored in a safe and secure case.
Become part of the phenomenon and grab yourself some loom bands today!