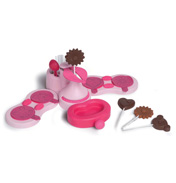 Chocolate Lolly Maker
£20.99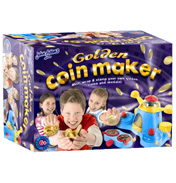 Golden Coin Maker
£20.45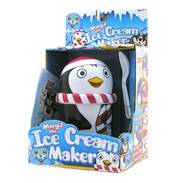 Mugz Ice Cream Maker
£11.90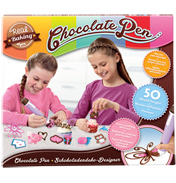 Real Baking Chocolate Pen
£21.99
The Let's Cook range from Character Options is a great way of introducing cookery skills to children. They will have hours of fun making and decorating all sorts of different food related products. Whether your food of choice would be sweet or savoury, we have something that is sure to suit you.

Make your own tasty fruit juices and smoothies with the Fruit Factory, whip up an ice cream delicacy with lots of different toppings and flavours in the Ice Cream Parlour or spin some chocolate treats in the Chocolate Rotator. The Crisp Maker gives you the chance to design some uniquely shaped crisps before putting them in the microwave to cook. The Let's Cook to Go range brings you three different cooking kits which are not only portable but can be clipped together giving you a choice of tasty treats to make on the go! The three kits currently available are the Sugar Mouse Set, the Ice Lolly Set and the Crispy Cake Set.

Children have always enjoyed cooking and baking with adults and it is made all the more interesting with child friendly kits. The Fabtastic Food range focuses more on the design and decoration of food. Who says sandwiches always have to be the same shape? Jazz up your lunchtime or child's party with funky shaped sandwiches. Are you tired of eating the same plain biscuits? Personalise your favourite biscuits by shaping and decorating with the Cool Cookie Creations set. Just don't make them look too good or you won't want to eat them!

Many people, especially mums, have a weakness for chocolate. With the John Adams range you can melt and shape your chocolate into fabulous coins, yummy lollies or even hollow eggs. Now you don't have to wait for Easter!