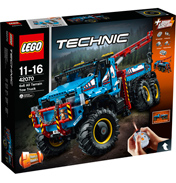 6x6 All Terrain Tow Truck
£199.99
BASH!
£19.99
Bugatti Chiron
£319.99
Cherry Picker Building Set
£11.99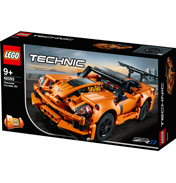 Chevrolet Corvette ZR1 Super Car Building Set
£39.99
Dozer Compactor
£16.99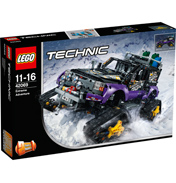 Extreme Adventure
£122.99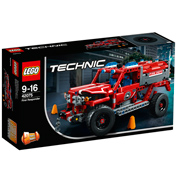 First Responder
£34.99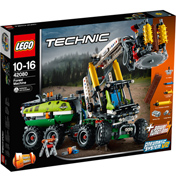 Forest Machine with Power Functions Building Set
£109.99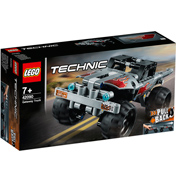 Getaway Truck Building Set
£19.99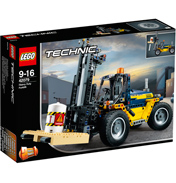 Heavy Duty Forklift 2-in-1 Building Set
£53.99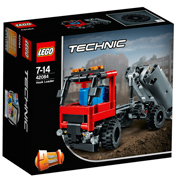 Hook Loader
£11.99
Step up the game with Technic, designed for serious Lego builders. This exciting range is bound to push the boundaries for any youngster.

Introduced in 1977 it has really stood the test of time and proves to be highly popular. Helicopters, cranes, tractors and trucks, the Technic range is constantly growing, bringing out new and more advanced figures.

Each kit features incredible detail and real moving parts modelled from the actual machines themselves. The 'Motorized Excavator' (8043) is a great example of this. Once built, flip the switch on the infrared remote control to spin 360 degrees. Or start digging by raising and lowering the articulated arm and shovel.

The selection of cars and trucks are really cool too. The 'Off Roader' (8066) is sure to tackle steep terrain and tear across the countryside with fully working all round suspension. If you prefer 2 wheels the 'Motorbike' (8051) will be the perfect high-speed companion. It even has a working drive chain, which powers a three-cylinder engine!

In this shelf we also have the top of the range in Lego technology with 'Mindstorms'. This advanced NXT 2.0 robot is capable of doing some awesome stuff. With the array of sensors, adaptors and Bluetooth accessories there is no stopping what you can do! Link it up to the computer and use the drag and drop software to programme what you want it to do next. This isn't just any robot, it's yours so why not customise, re-programme and re-invent. There are thousands of robotic possibilities!